Client: Private
Industry: Automotive, Motorsports
Tools: Photoshop, Illustrator, After Effects
Status: Complete
If you're checking out this rendering and remember growing up in or around the 1980's, this project is going to be a legendary throwback to explore. We were met with the challenge of combining modern JDM performance and looks with a retro design and SOLO 86 is our an interpretation of the best of what the 80's represent. Enjoy!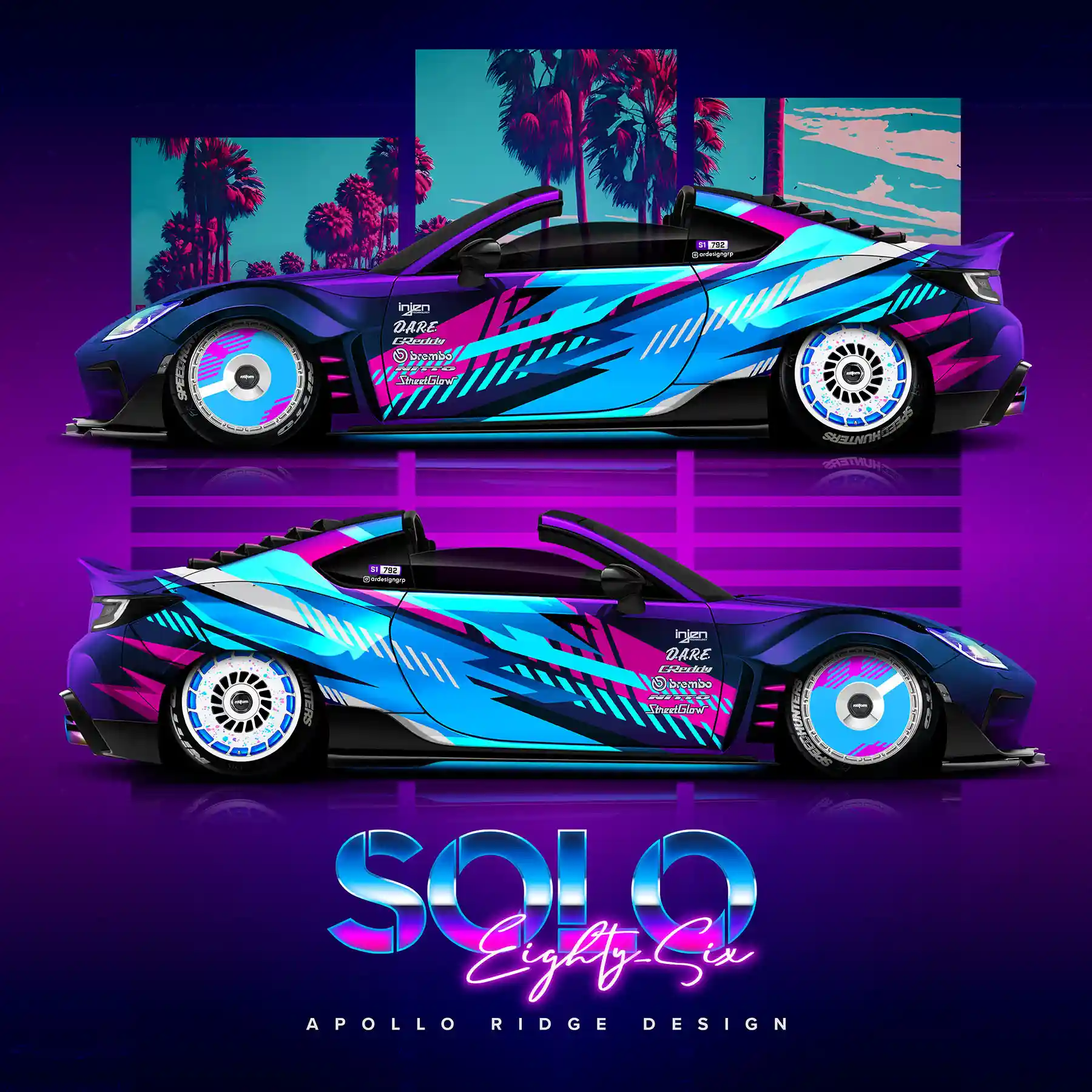 The Toyota GT86 lends itself to so many possible design styles that it's difficult to choose just one route to explore. As an icon in the JDM community, it represents a small part of such a wide range of history in the import scene. Needless to say, we had quite a reputation to convey through this rendering when we started creating SOLO 86.
First and foremost, we laid out the must-haves for this rendering: bright neon colors, under glow, Targa top, and retro louvers. Pair all of this with a unique set of Aerodisc wheels from Rotiform and a custom-painted face reminiscent of a jaw-breaker and we were on our way to a good start.
Stance is an absolute necessity in the JDM/Import scene so we put SOLO 86 on the ground thanks to an air ride suspension setup stored in the trunk. From there we worked on creating a retro paint scheme filled with bright blue, pink, and purple hues to really set it off from the color-changing base color.
We could go on and on about the details of this particular rendering, but it's better understood by checking out the details from front to back and seeing how many throwback items you can pick up. We're pretty proud of this ride, and we hope you enjoy the experience as well!
Total number of Miami Vice episodes that aired from 1984 to 1989. A total of 5 spectacular seasons helped this show go down in history. Have you watched the whole series?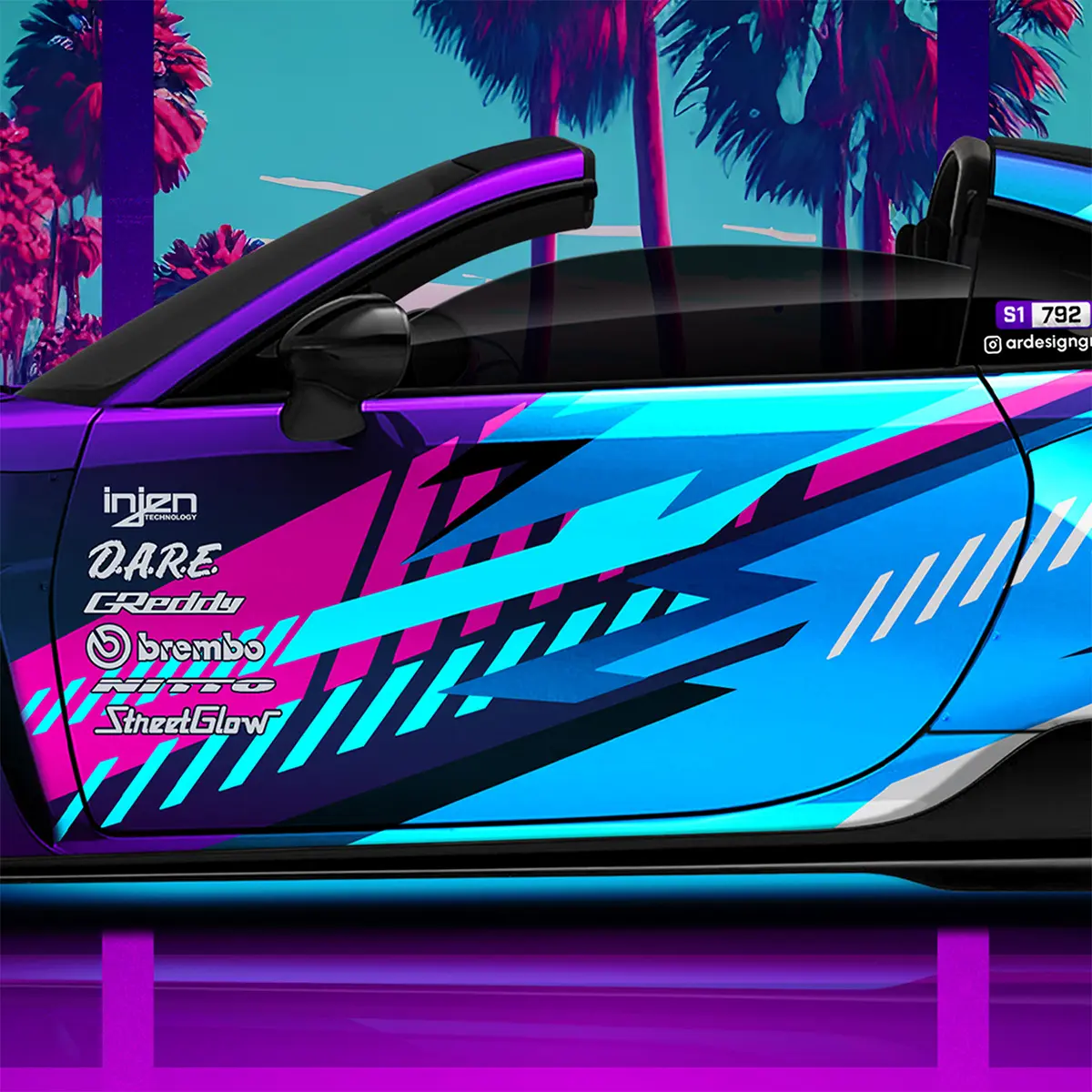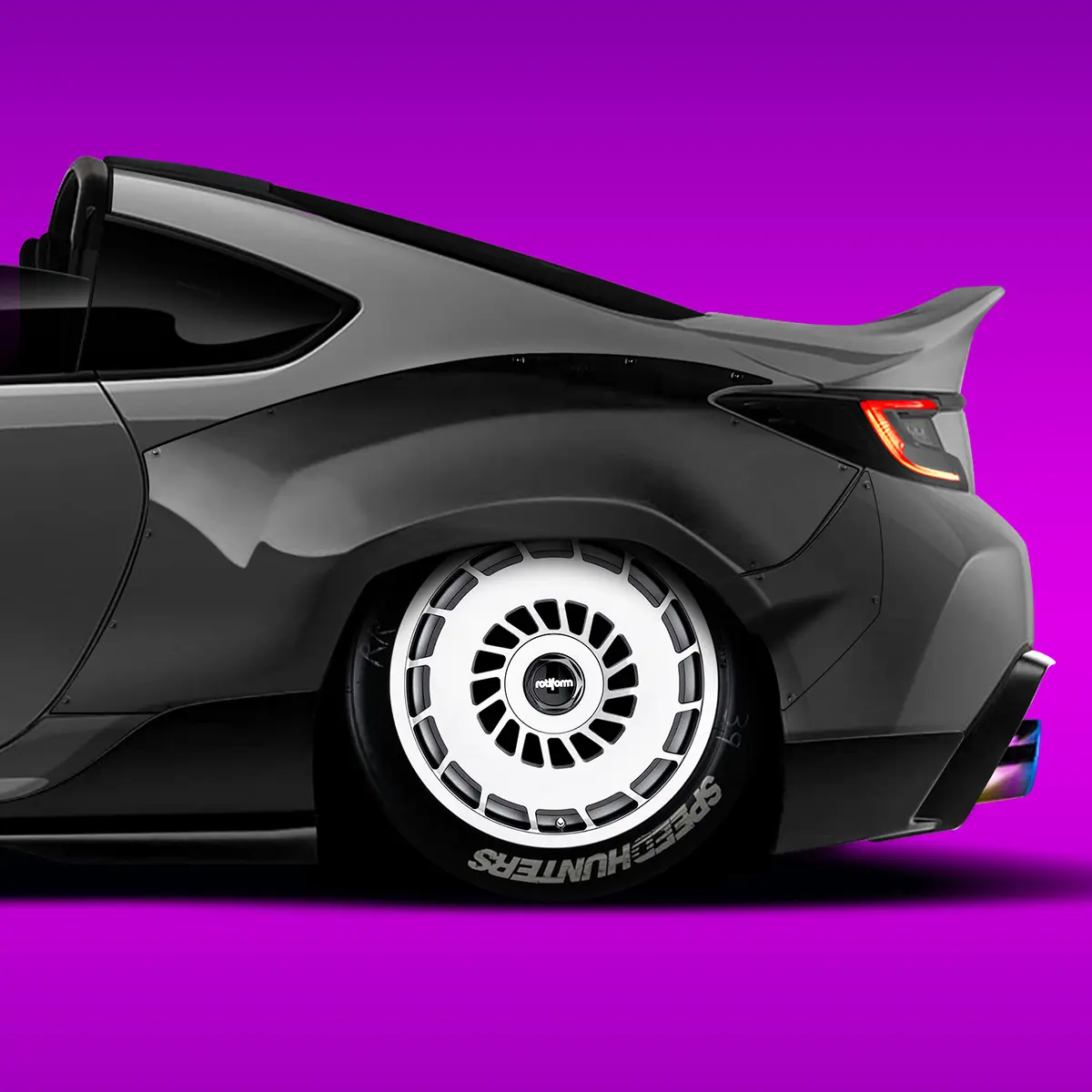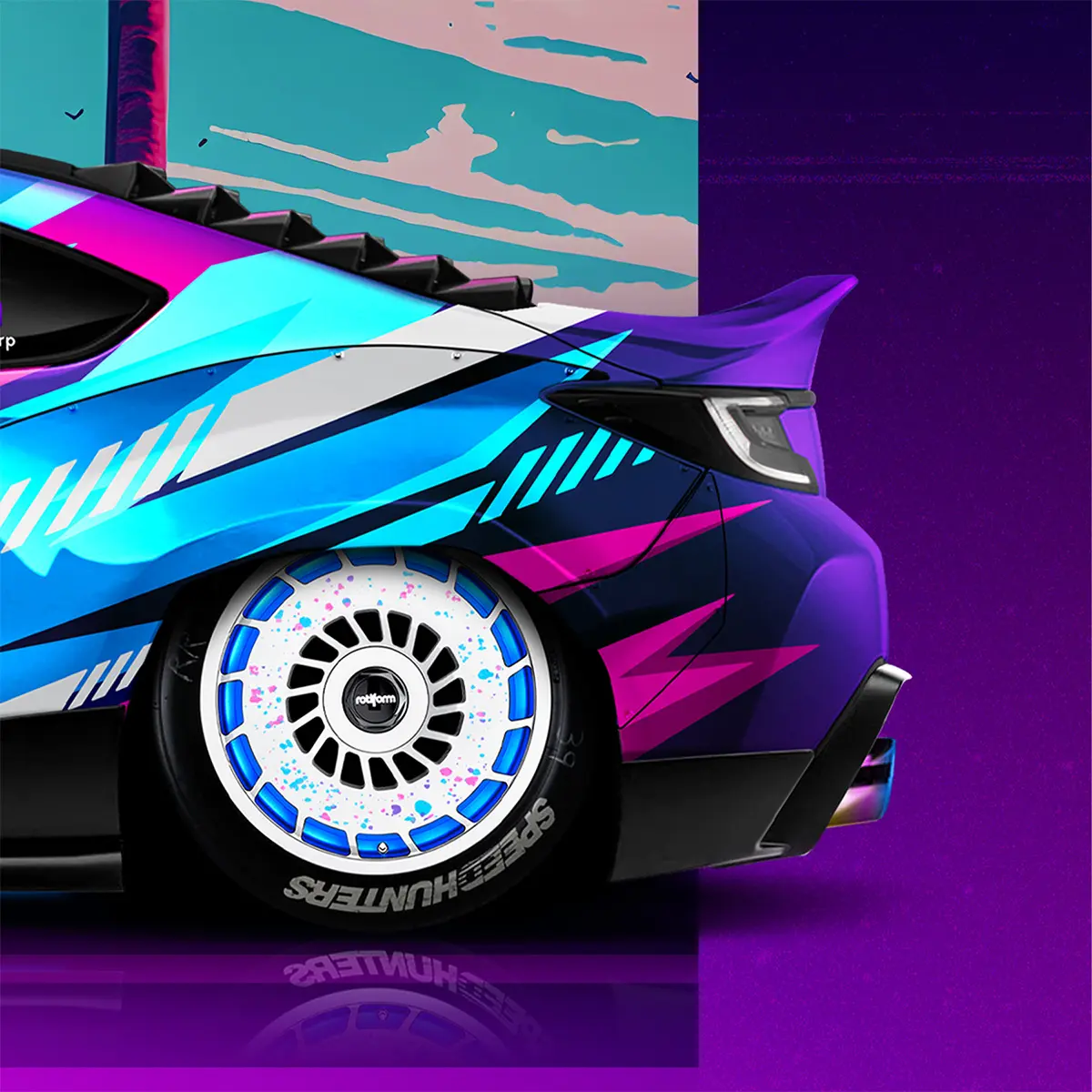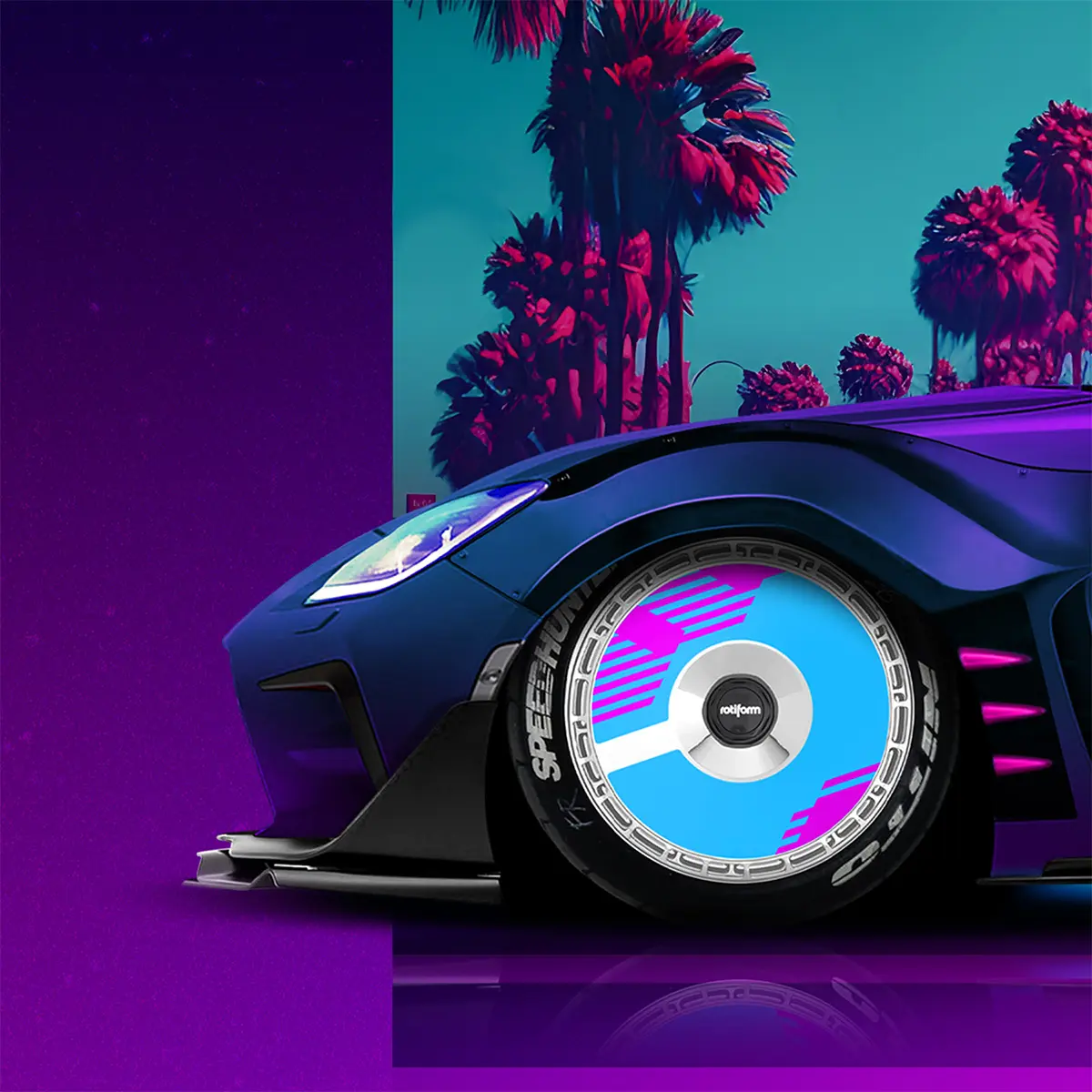 Did you find all the small nuggets of 80's throwback? We hope so! This rendering was such a great experience to be a part of and
we can't wait to see it turn heads!