Rivian – Track Edition Concept
Client: Private Concept
Industry: Automotive, Motorsports
Tools: Photoshop, Illustrator, After Effects
Status: Complete
Ruthless is our vision of what EV Trucks may look like in Motorsports and Racing sectors in the near future. A powerful, track-ready package with nods to historic past times and hints as to what EV can bring to the world stage of competitive sports.

With years of experience creating legendary concept renderings for SEMA vehicles, developing 3D emblems for leading manufacturers, attending industry tradeshows, and supporting the automotive community, we bring unparalleled expertise to every project we are invited onto. When we set out to create RUTHLESS, we knew we wanted to showcase all of our skills and bring together the best of what we have to offer.
RUTHLESS started as a simple base model Rivian R1T, but it quickly became a visionary powerhouse that gives a glimpse into the future of EV Motorsports. Inspired by the CRAFTSMAN Truck Series, which holds a special place in our hearts, we aimed to incorporate the latest and greatest elements of this exciting industry into our rendering. We added a custom roll cage and stabilizing system, a custom front and rear diffuser, and an aggressive stance that brings the vehicle just inches from the ground. These modifications were paired with a custom livery, creating a truly unique and unforgettable vehicle.
A side profile rendering like RUTHLESS takes our creative team an average of 600+ layers to complete.
We never sacrifice quality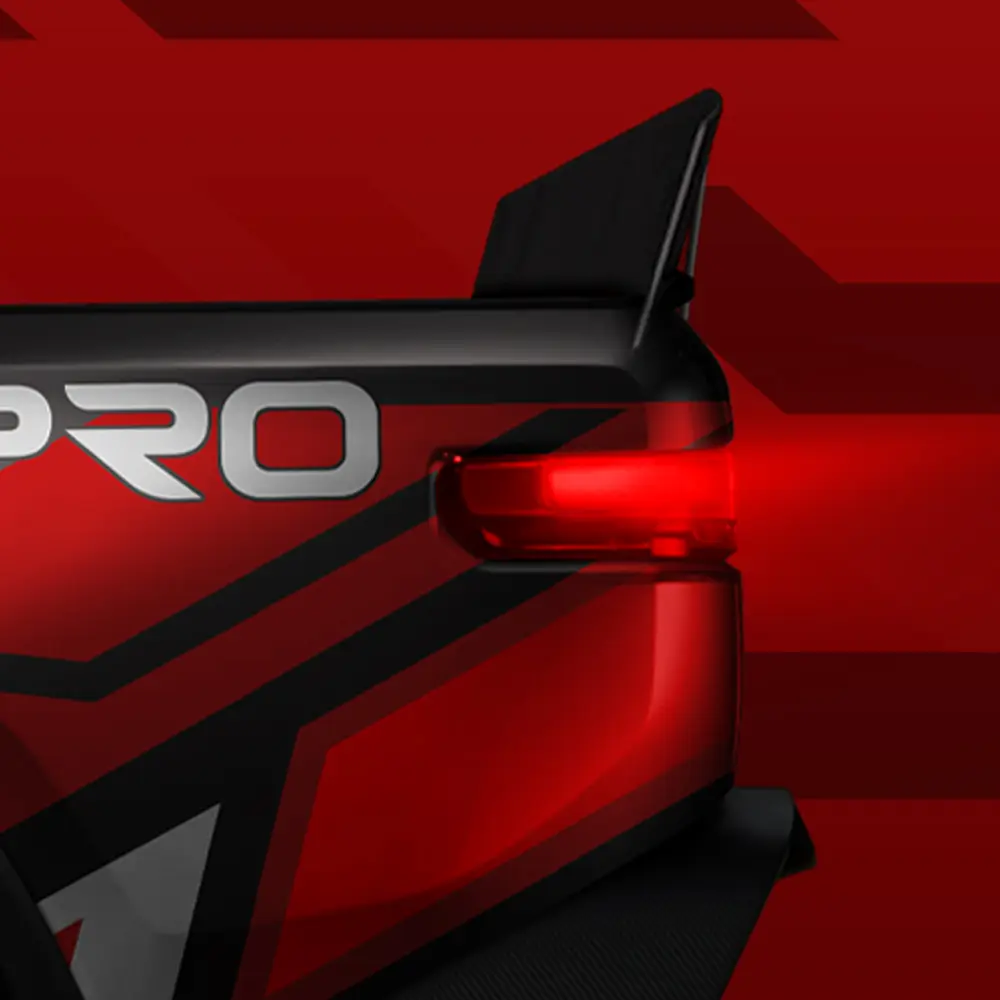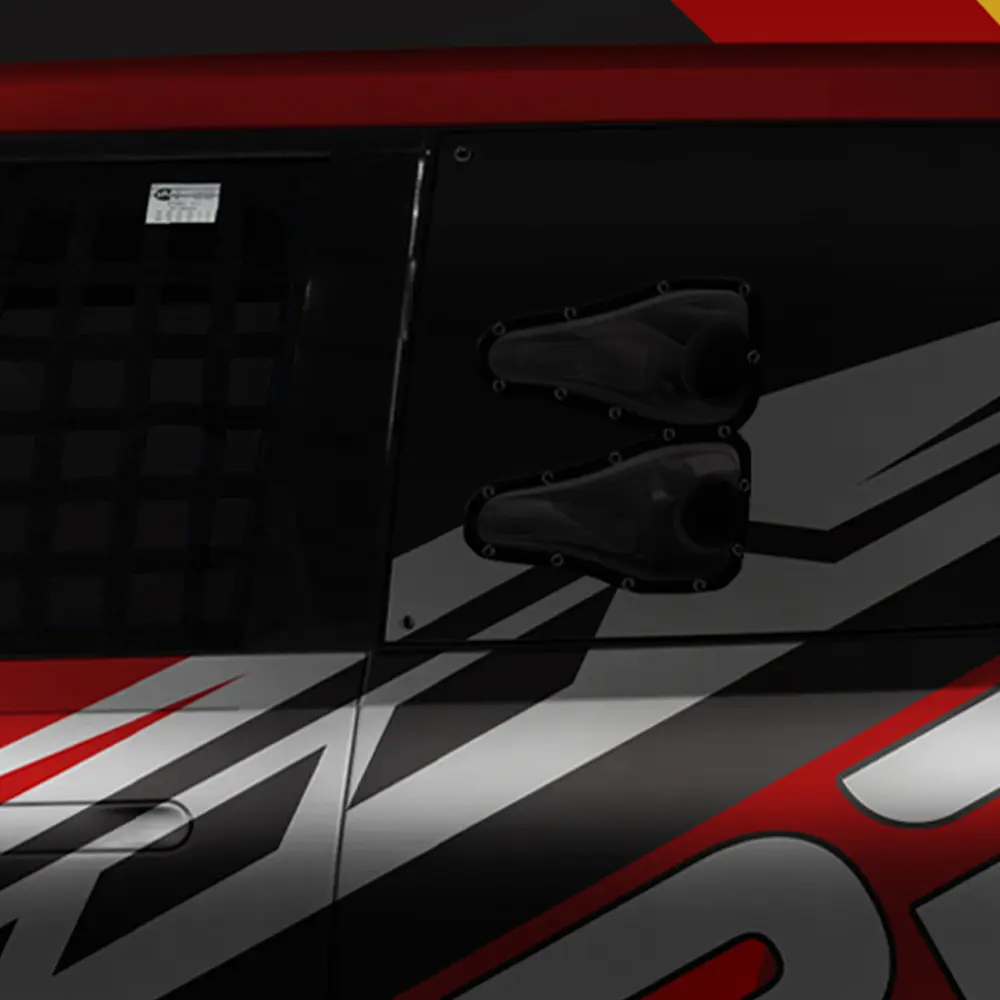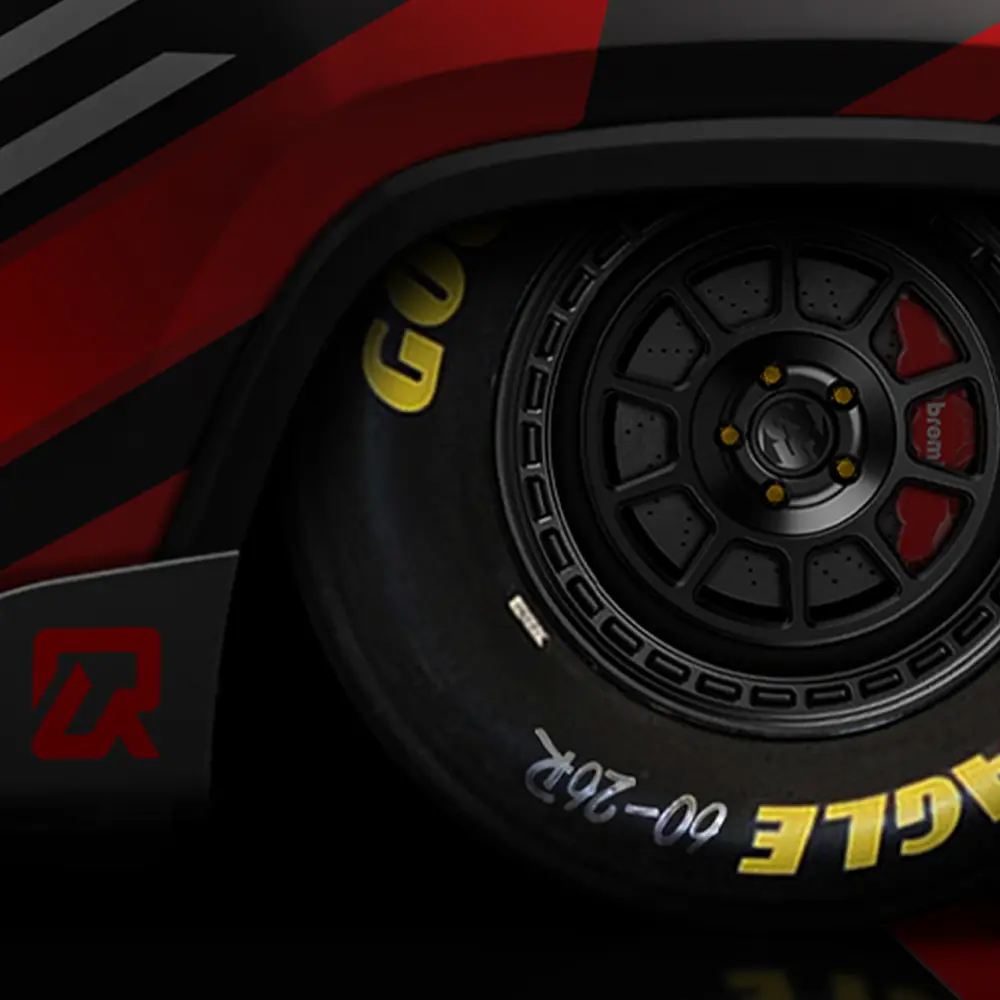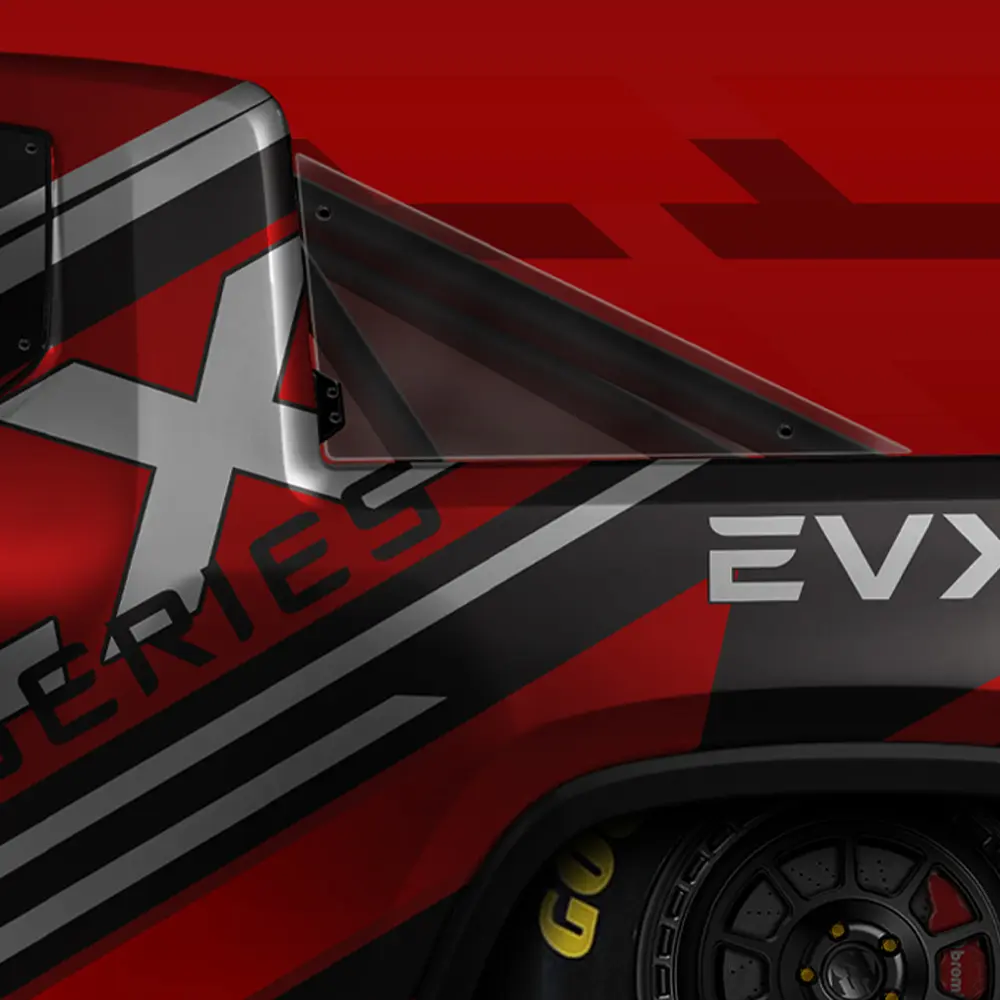 EV Motorsports are poised to change the way teams and audiences engage with traditional racing events.
ARE YOU IN?