We incorporate eco-friendly practices into our design process to create visual solutions that maximize client benefits and minimize environmental impact for a better tomorrow.
Communicate your message and provide unique value in crowded markets with graphic design services.
Experience the power print services have to put tangible information directly in the hands of your target audience.
Excite the senses and create social buzz around your brand with versatile and effective graphics made to move.
Logo Design
Flyers/EDDM
Signs/Banners
Renderings
Business Cards
Social Media Assets
Motion Graphics
Web Design
Sales Collateral
Corporate Identity
Catalogs
Brand Showcase
Campaign Assets
Presentations
and more…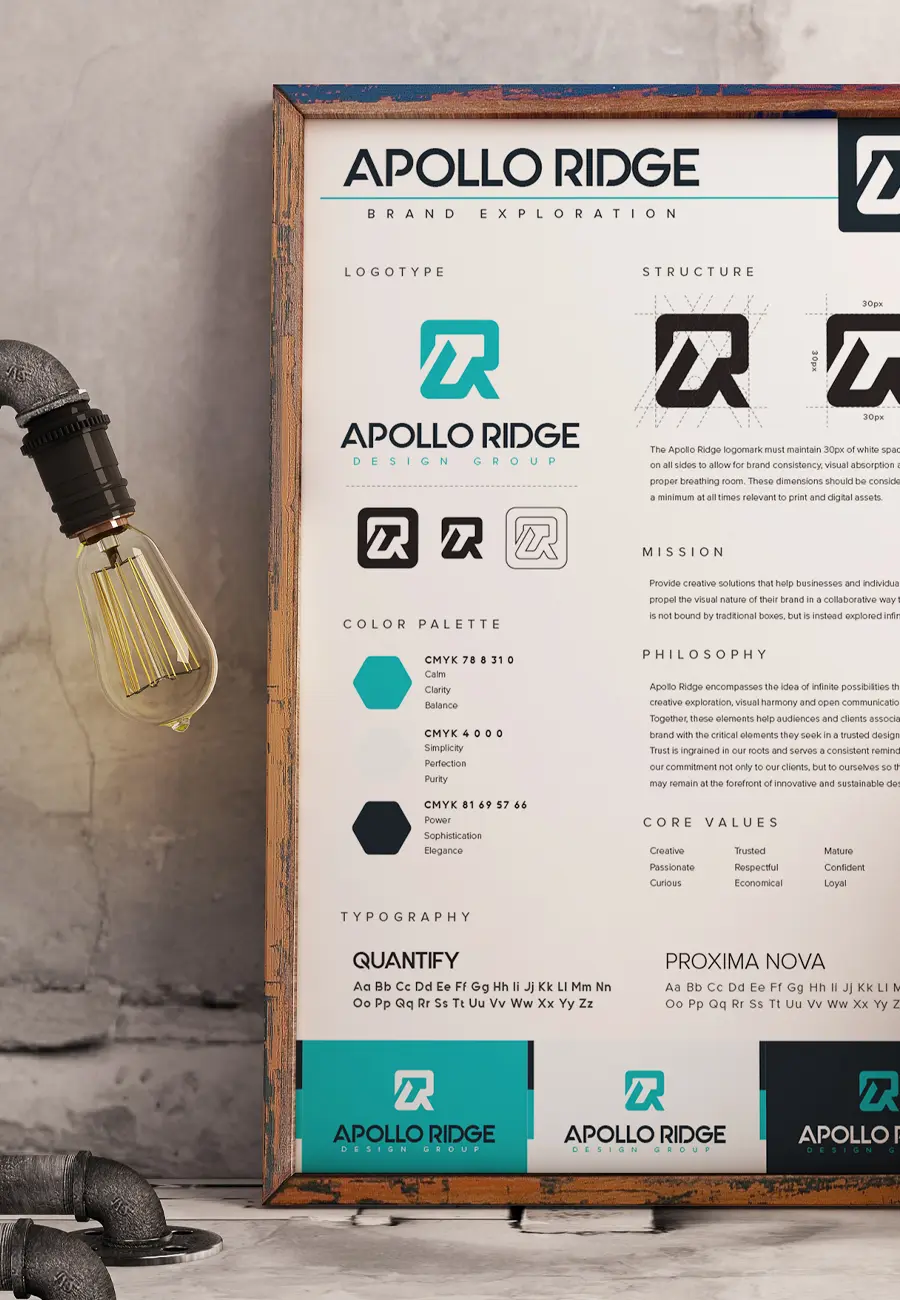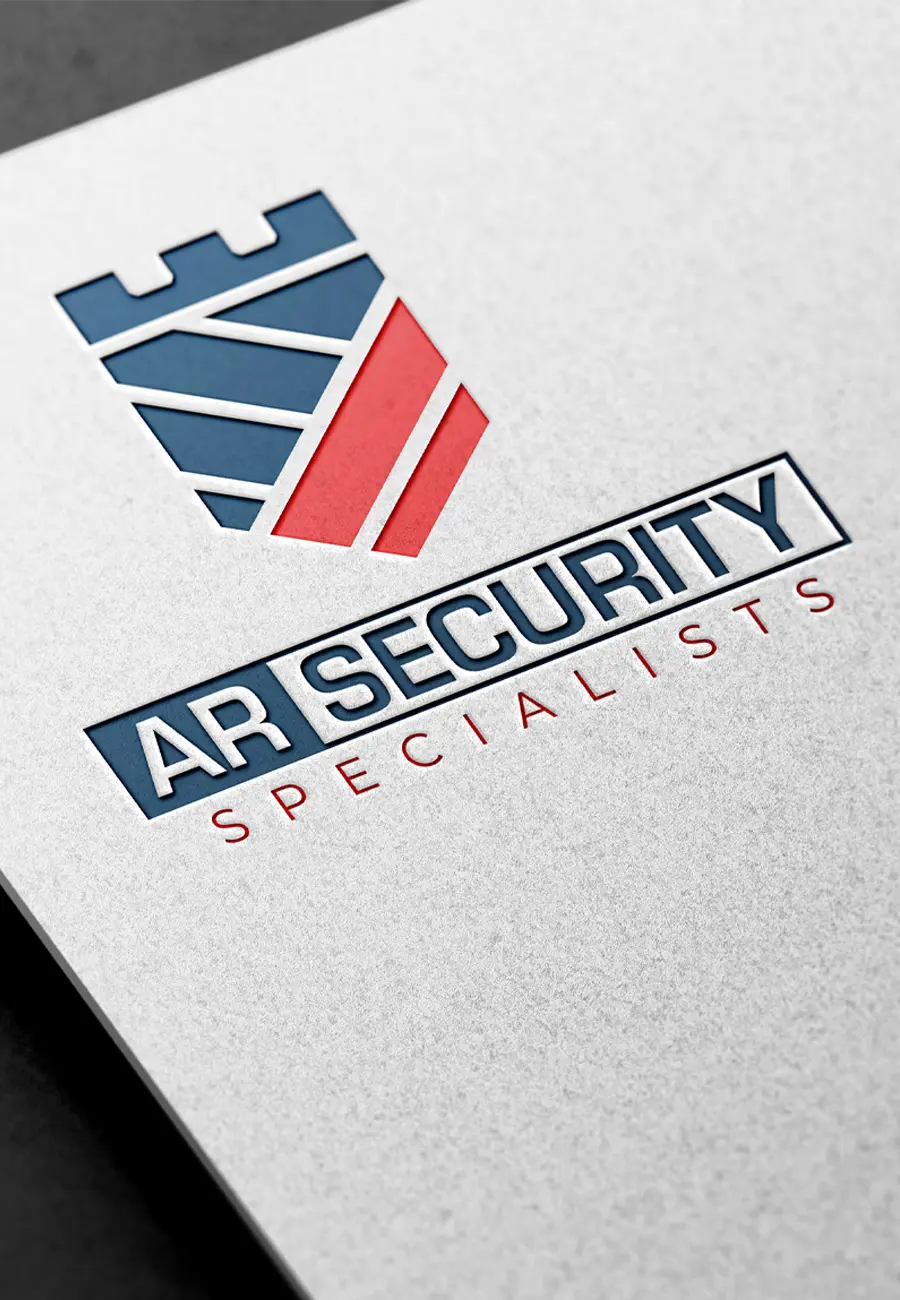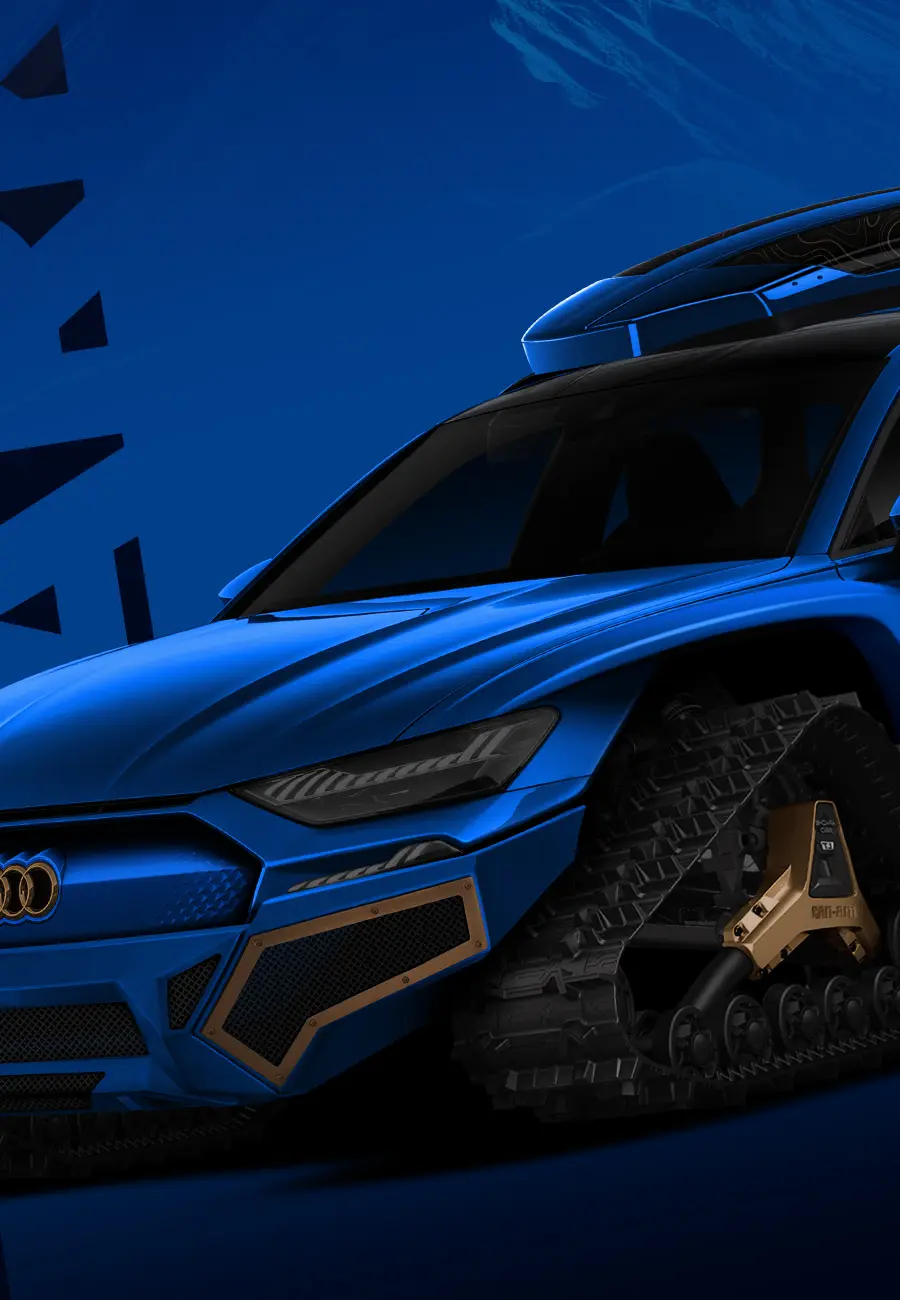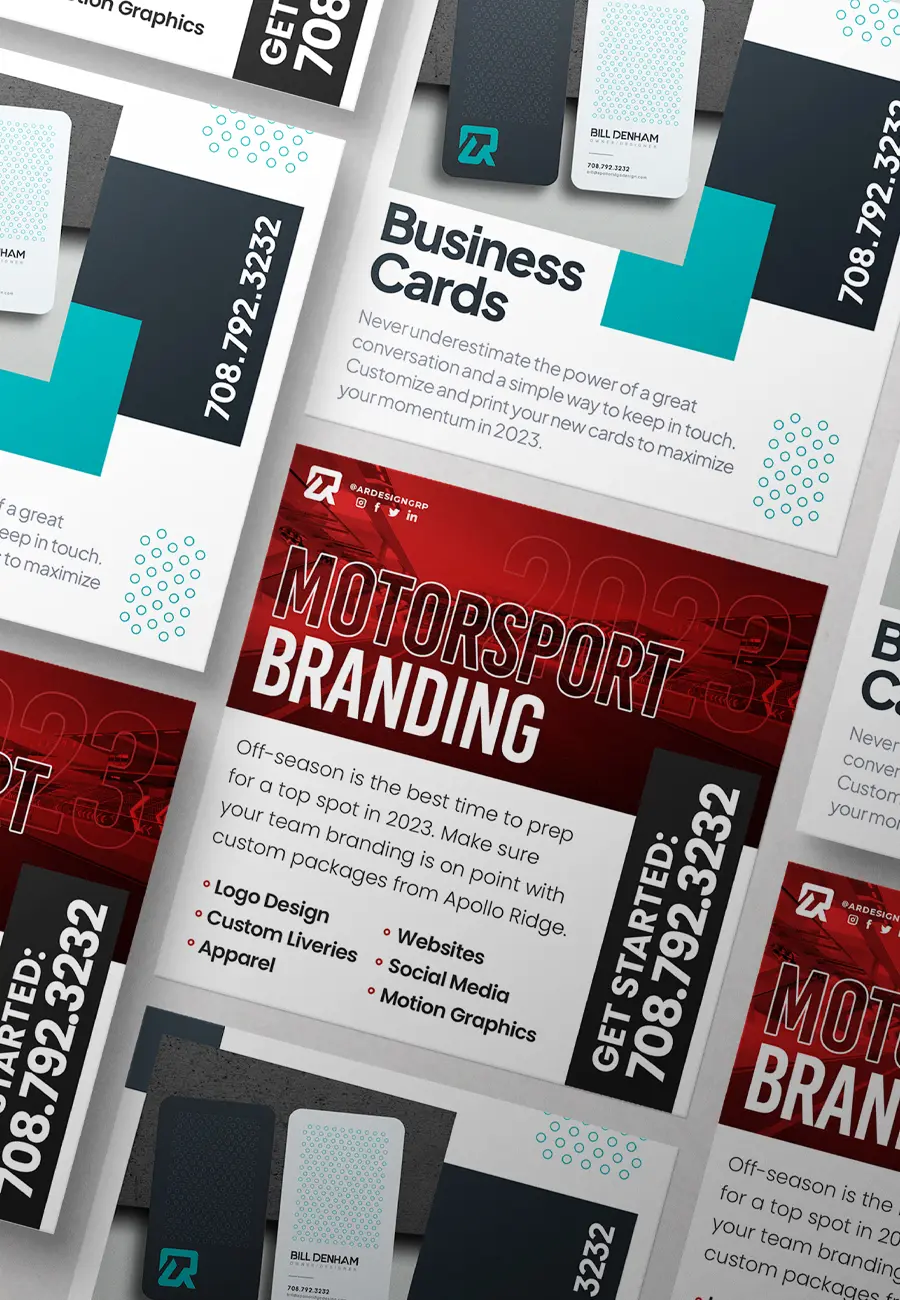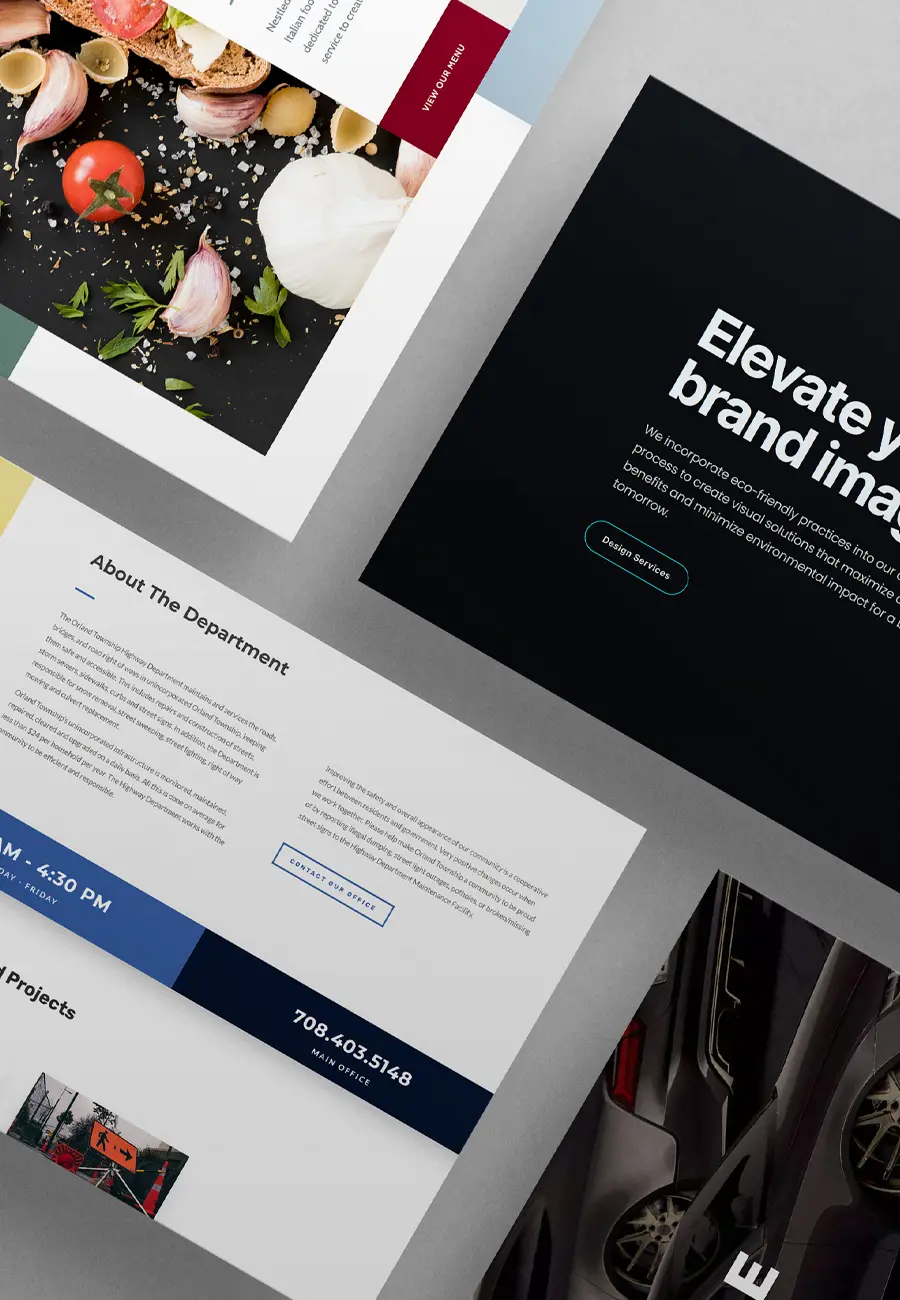 The ultimate solution for businesses and individuals working to enhance the online presence of their latest products, services, or personal projects. We leverage the latest design trends and techniques while forging new ways to create engaging content across a wide spectrum of digital outlets.
Successful brands bring their products or services to life by incorporating visual and sensory elements that tell a cohesive story. Our team can assist in the creation of assets such as logos, color palettes, typography, and more to help establish a recognizable and memorable image for customers to return to.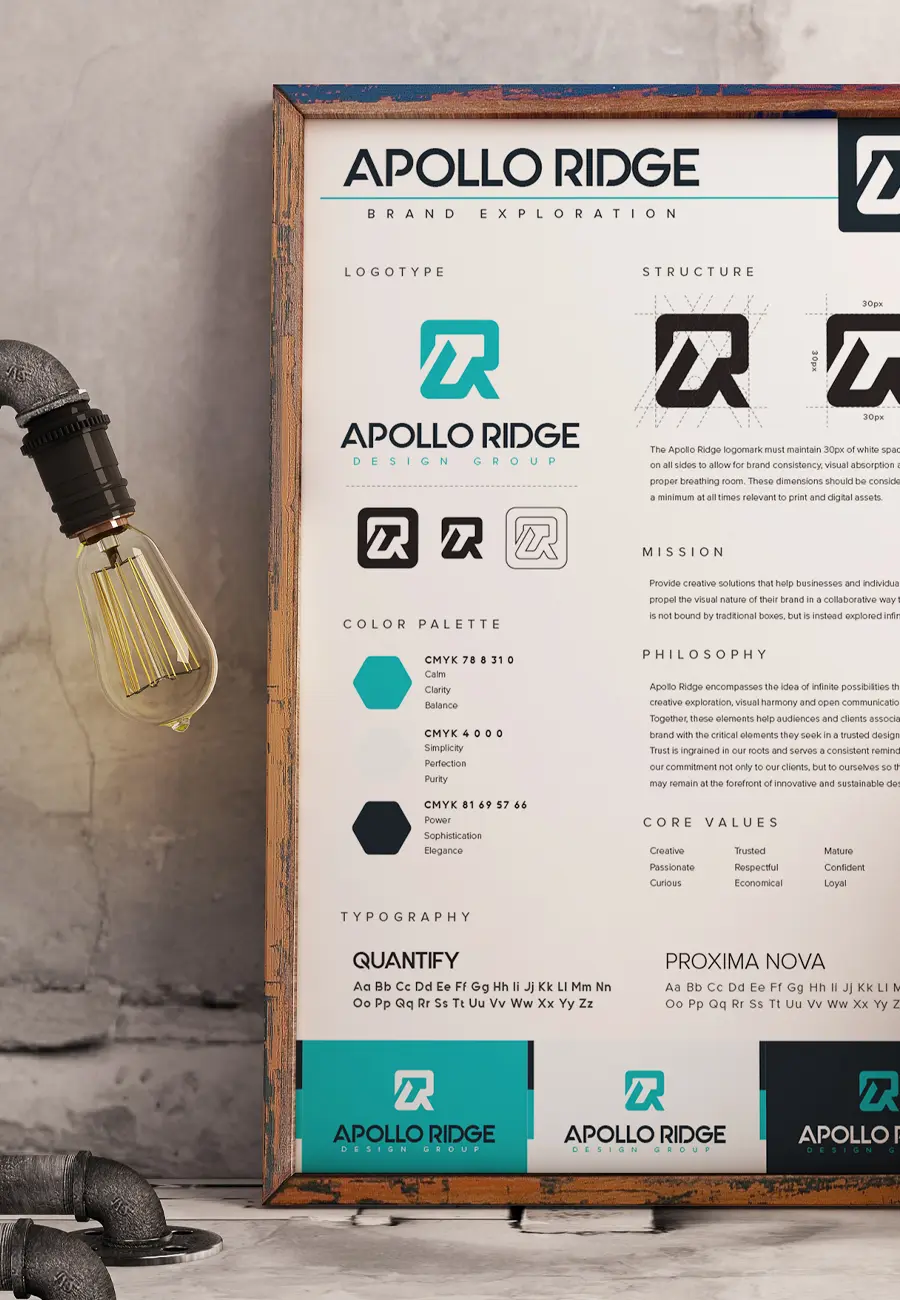 When establishing a foundation for your brand or product in competitive markets, identity and development go hand in hand. By crafting a brand story, implementing core values, and effectively communicating messages, your business can create a unique and compelling identity that resonates with your target audience.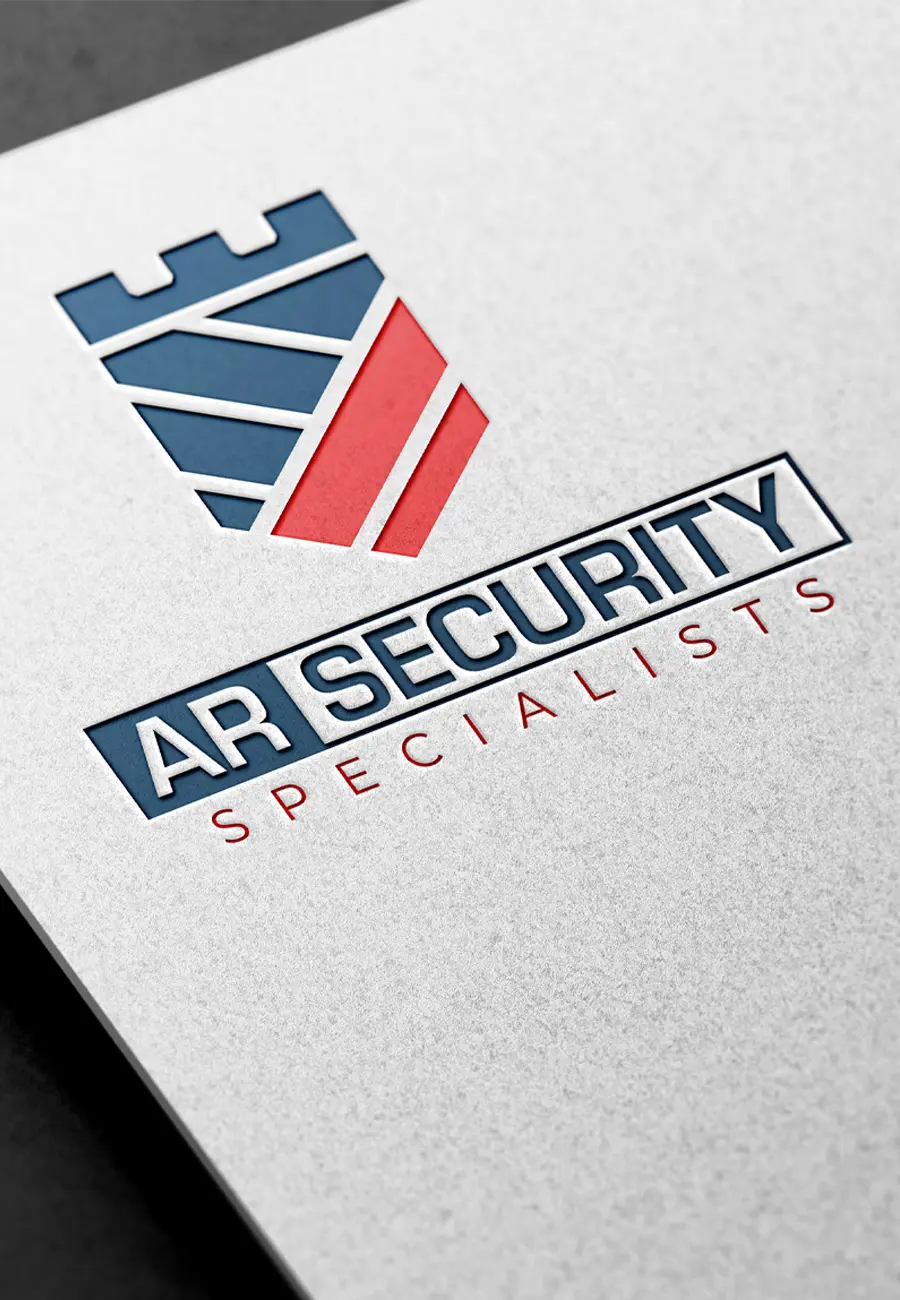 Automotive Renderings are a premier product offered by our team to help you build momentum around your latest build. With so much competition in the custom automotive scene, renderings are a great way to show potential sponsors you're serious about your craft while engaging with audiences around the community.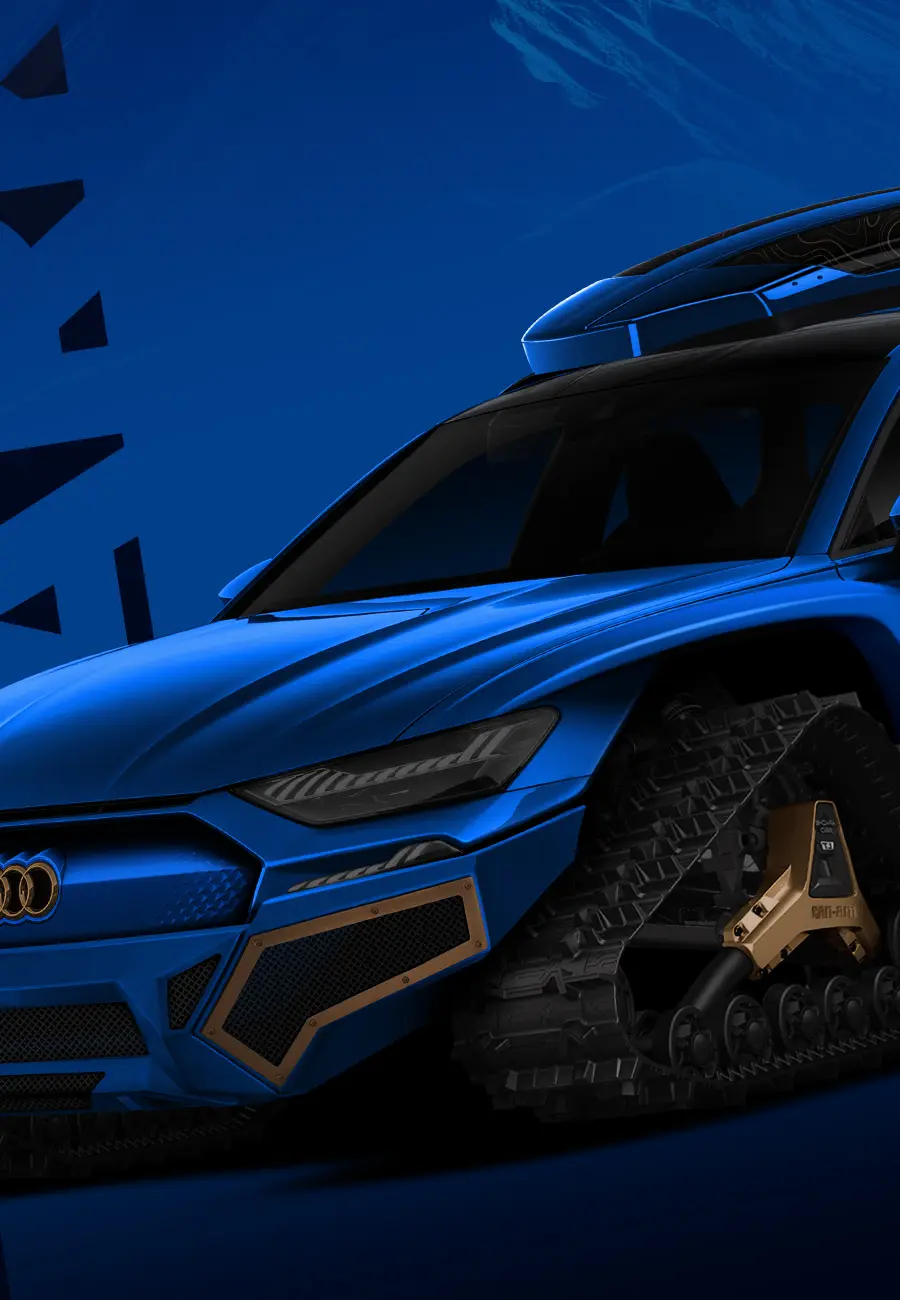 Because we are constantly on the move, social media assets have become an excellent tool for businesses to use to engage with customers and promote conversions. Our design team can help with developing your outlets by providing graphics, images, and videos that reflect your brand identity and core messages.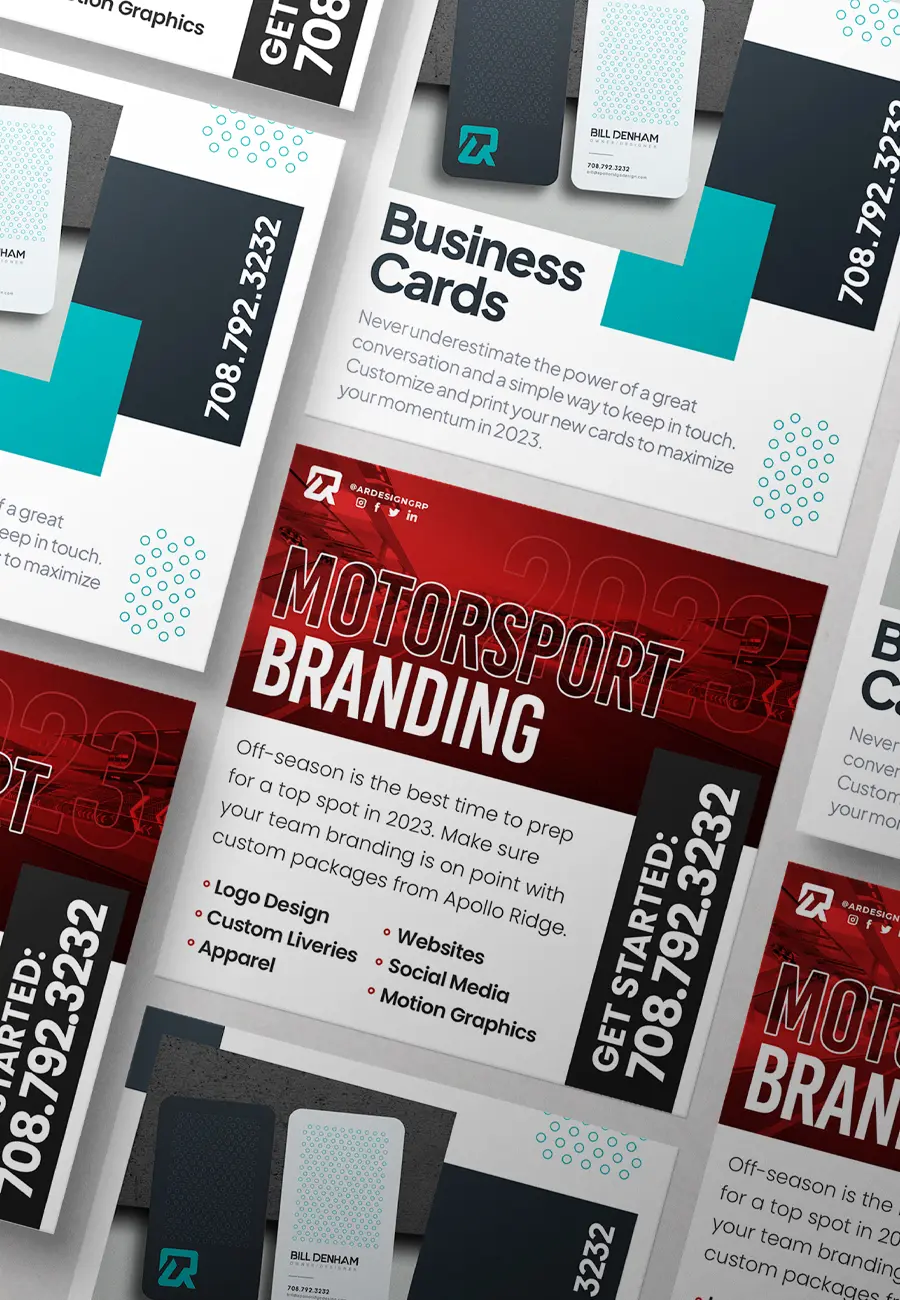 When it comes to growing your business, a modern, well-maintained website is a must-have. Because we spend so much of our time online, potential customers will quickly switch to competitors if your website is outdated, unresponsive, or lacks proper flow. The Apollo team has an extensive background in UX and Web Design to help ensure your customers stay engaged.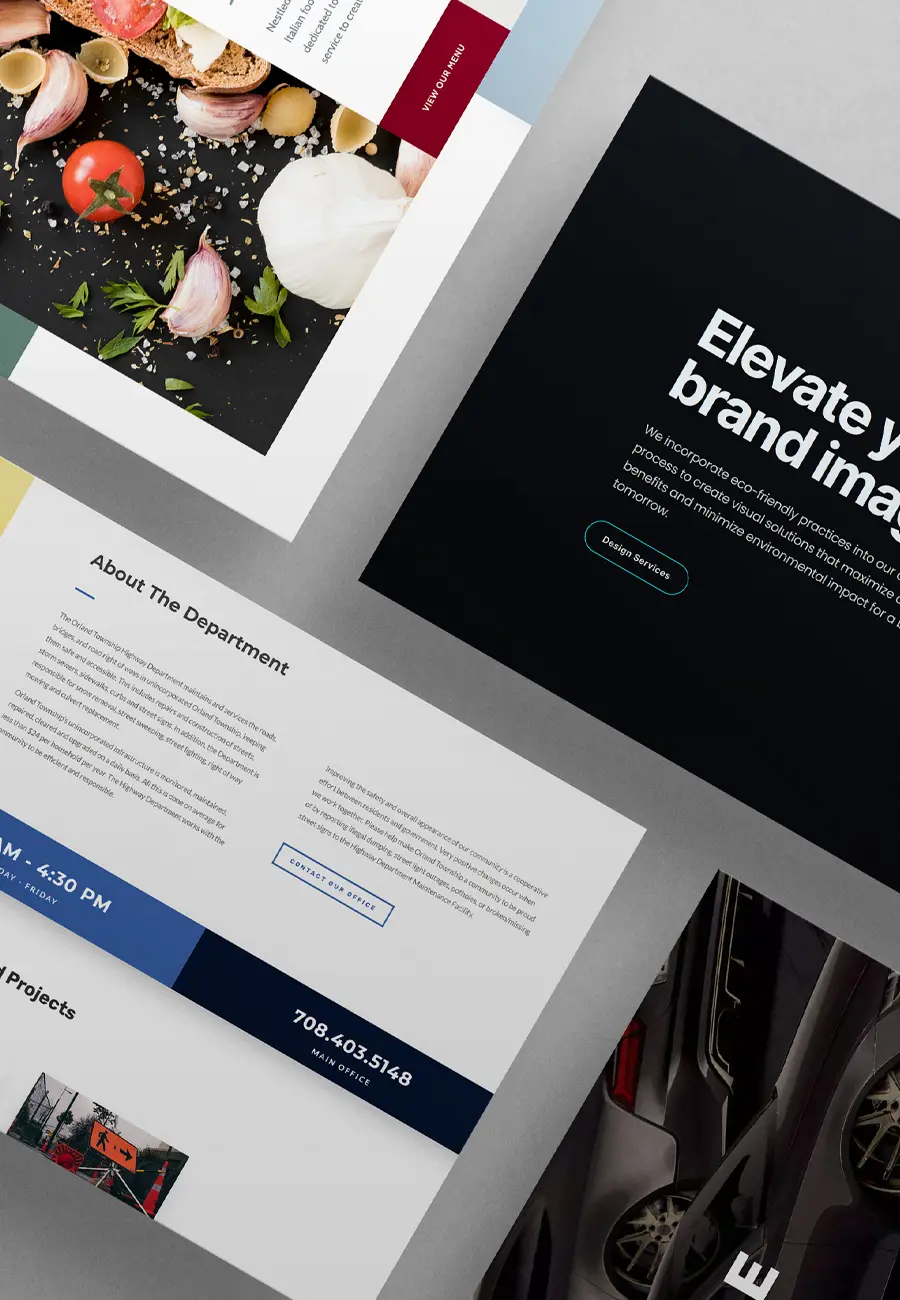 Discover the power that professional printing services still hold in today's most competitive markets. With fast turnaround times, eco-friendly print options, and small quantity requirements, it's time to consider putting high-quality tangible information directly into the hands of your target audience.
When it comes to developing a strong brand strategy, the details really do matter. That's why it's so important to ensure that your printed products – like business cards, letterheads, envelopes, and invoices – all work together to create a cohesive identity. By presenting a complete package to potential prospects, you'll leave a lasting impression and set your brand apart from the competition.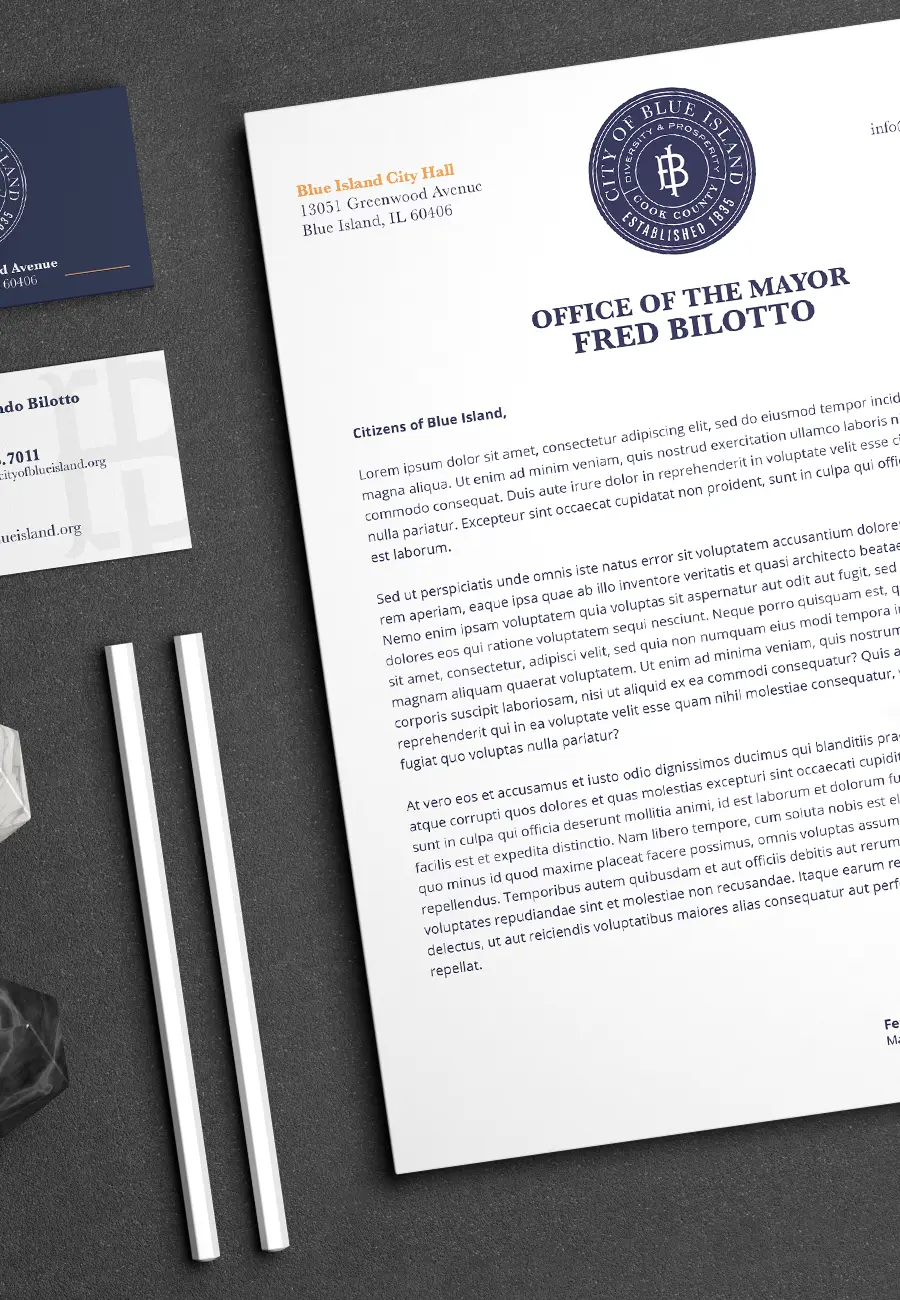 Most notably used to help promote products, services, events, or businesses in general. Our design team will help you create eye-catching graphics that share your message in a brief and impactful way while focusing on a call to action. Postcards also work great for Every Door Direct Mail campaigns!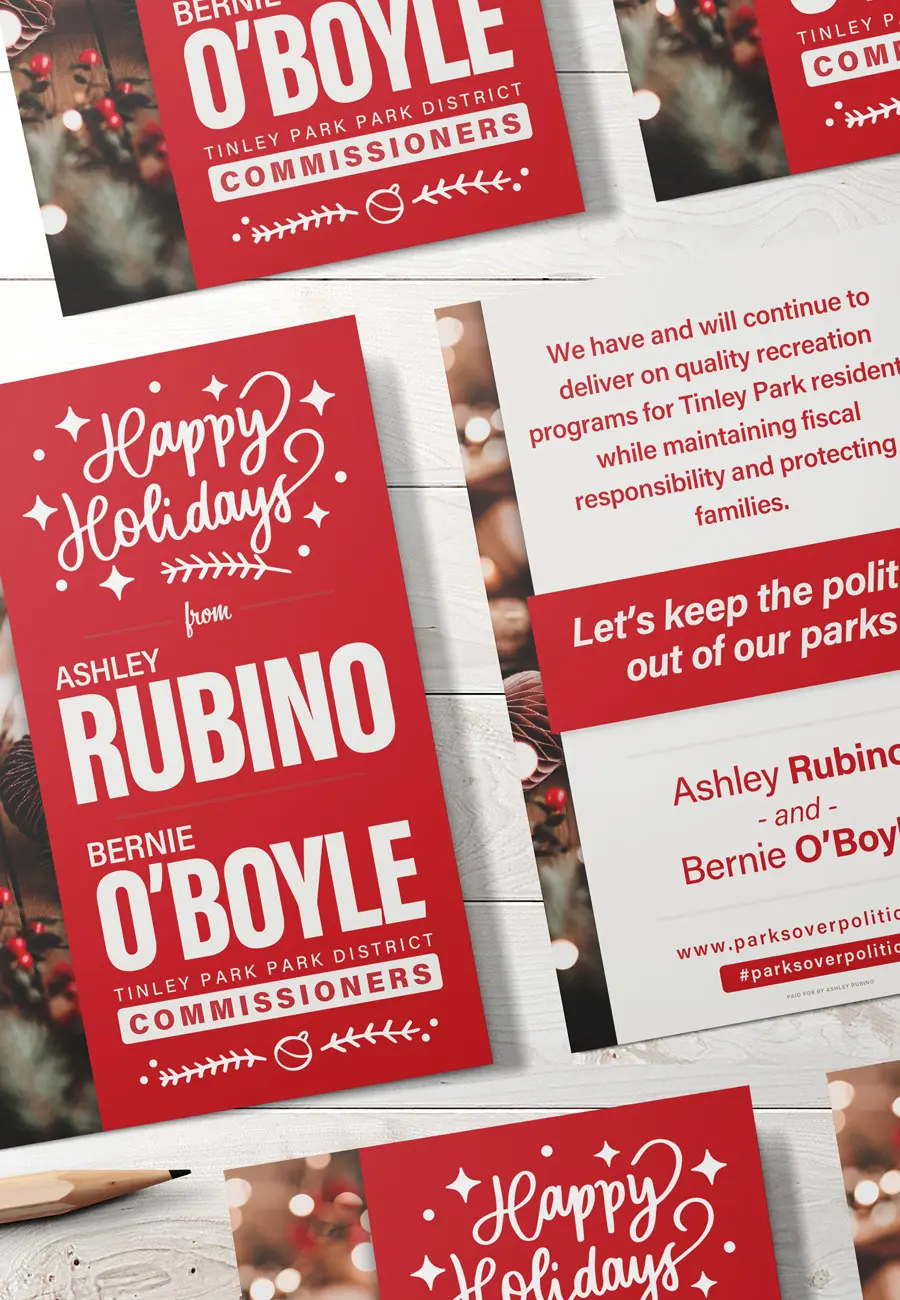 Signage and banners are incredibly versatile marketing tools that offer a wide range of benefits for your business. From promoting your products and services to making a big impact at trade shows and events, they're the perfect way to get your brand noticed. And with a variety of sizes, styles, and materials to choose from, you can customize them to fit any marketing need.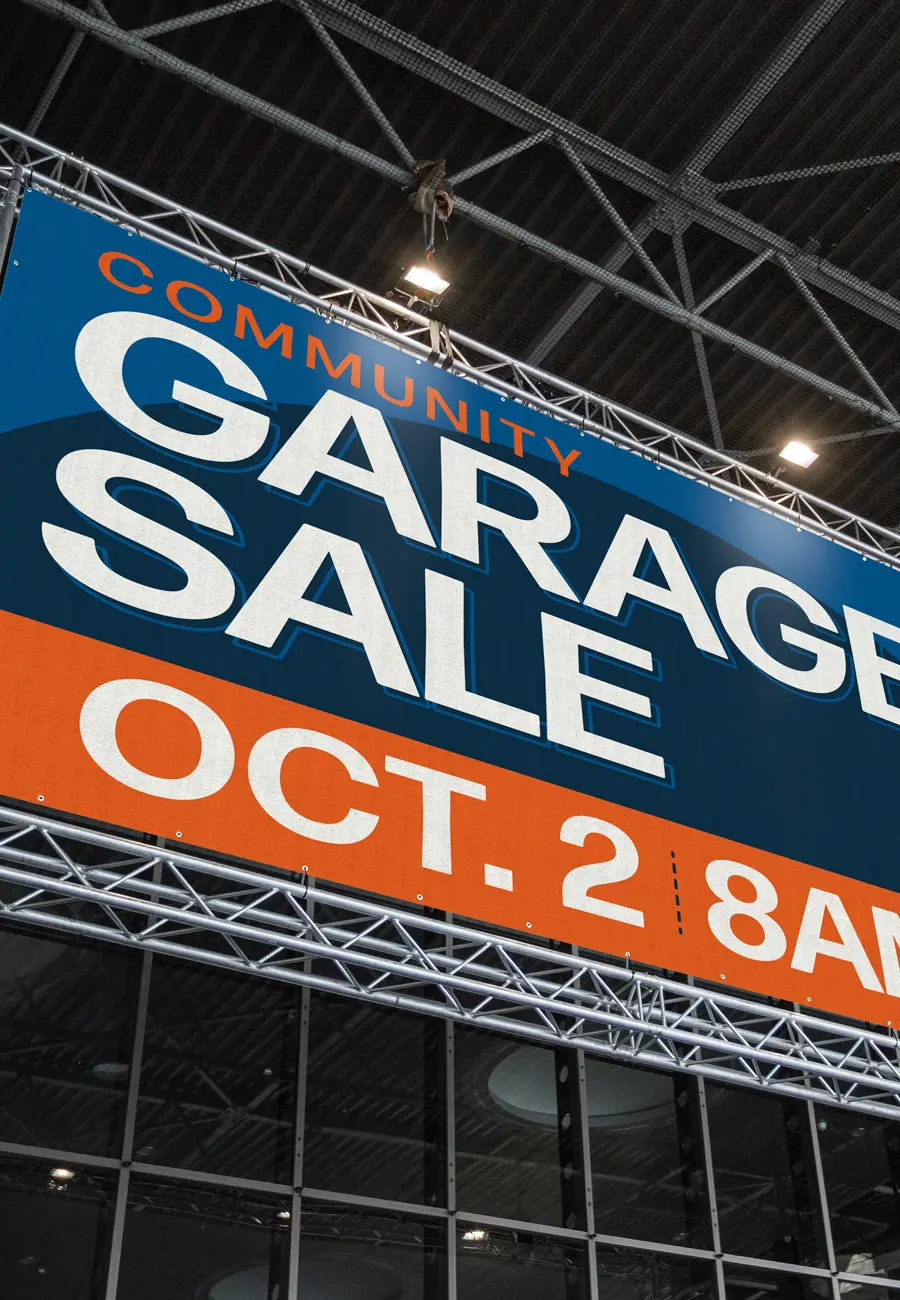 Looking for a cost-effective way to promote your events, sales, special offers, or products? Flyers and EDDM (Every Door Direct Mail) are the perfect solution! Our team can help you create eye-catching designs with clear and concise messaging that resonates with your target audience. And when you combine these powerful marketing tools with EDDM, your audience reach can sky-rocket.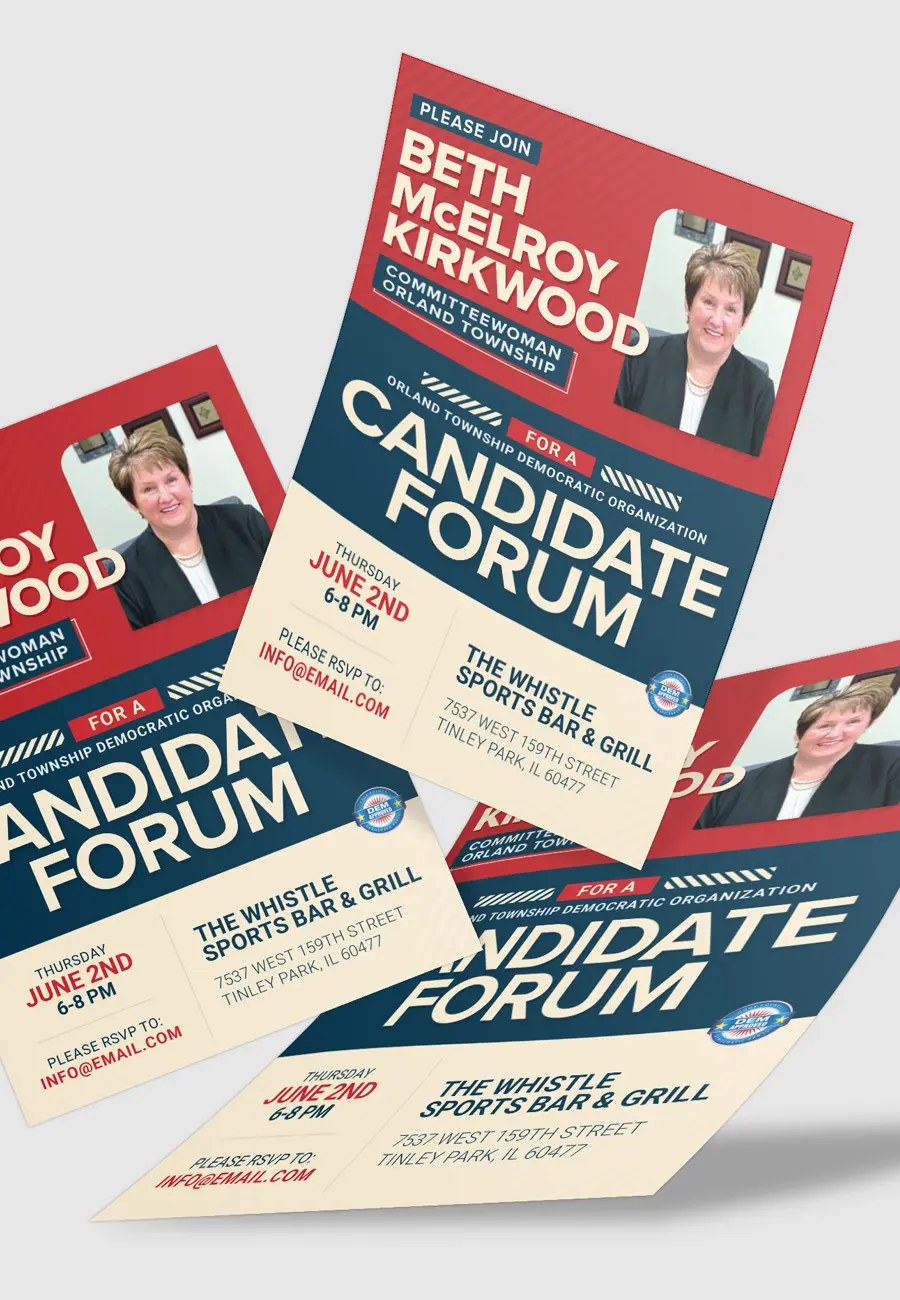 Available in just about any shape or size, they're perfect for showcasing your logo or product information. Our clients love using them for shipping and packing, as well as for adding the finishing touches to delivery orders. And if you're planning a giveaway or promotional event, they're a great way to get your brand noticed! Contact us today to start designing your own.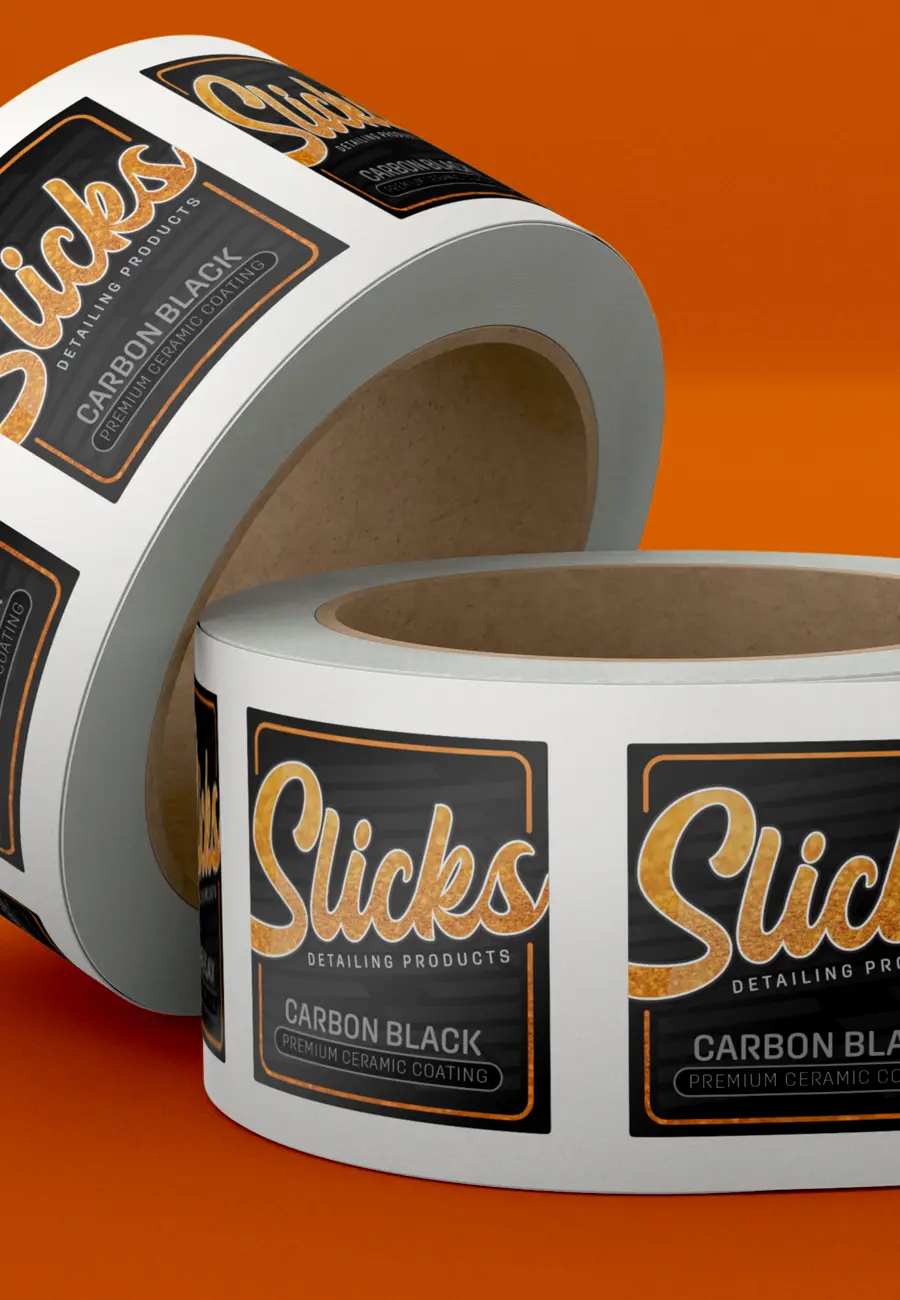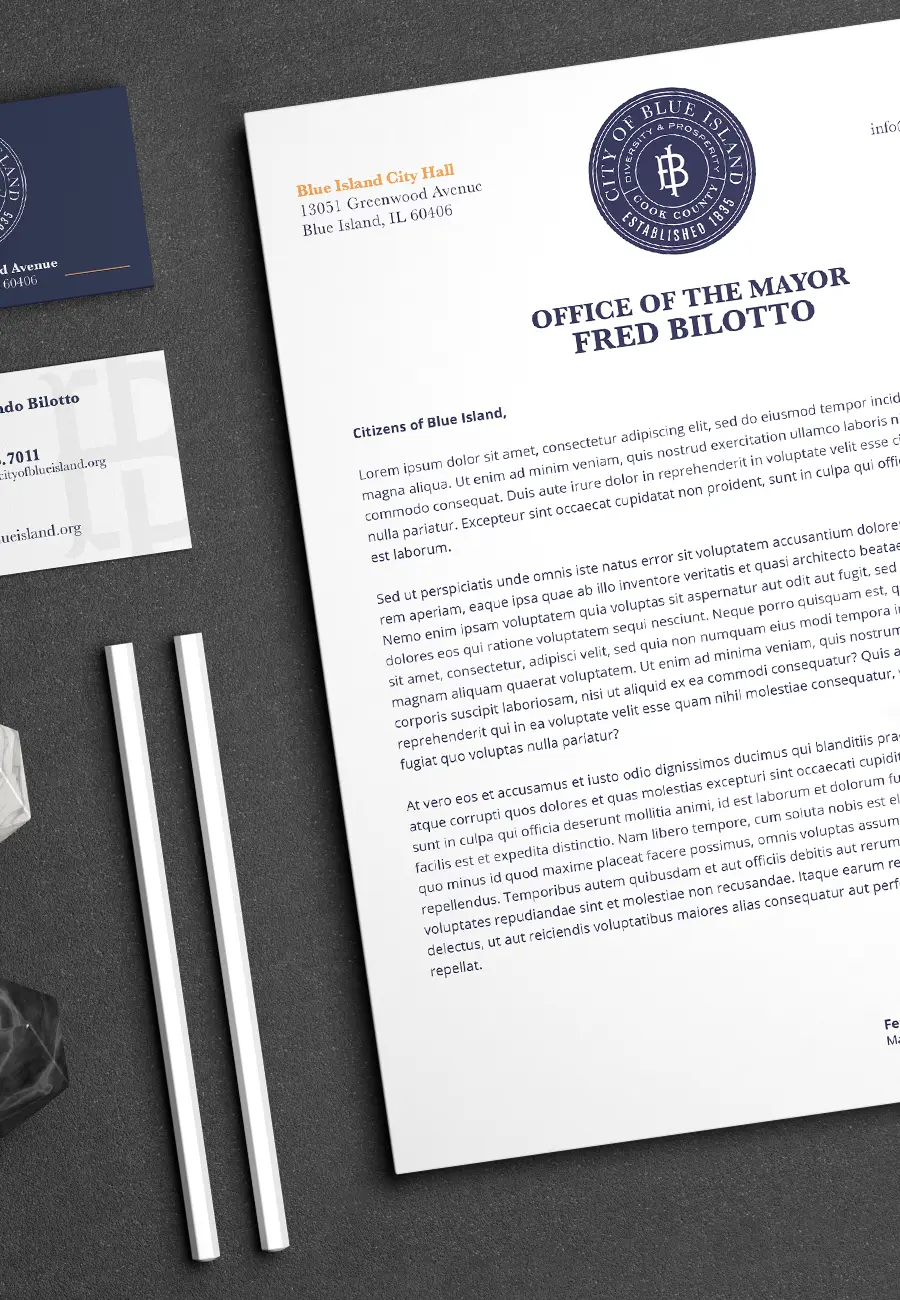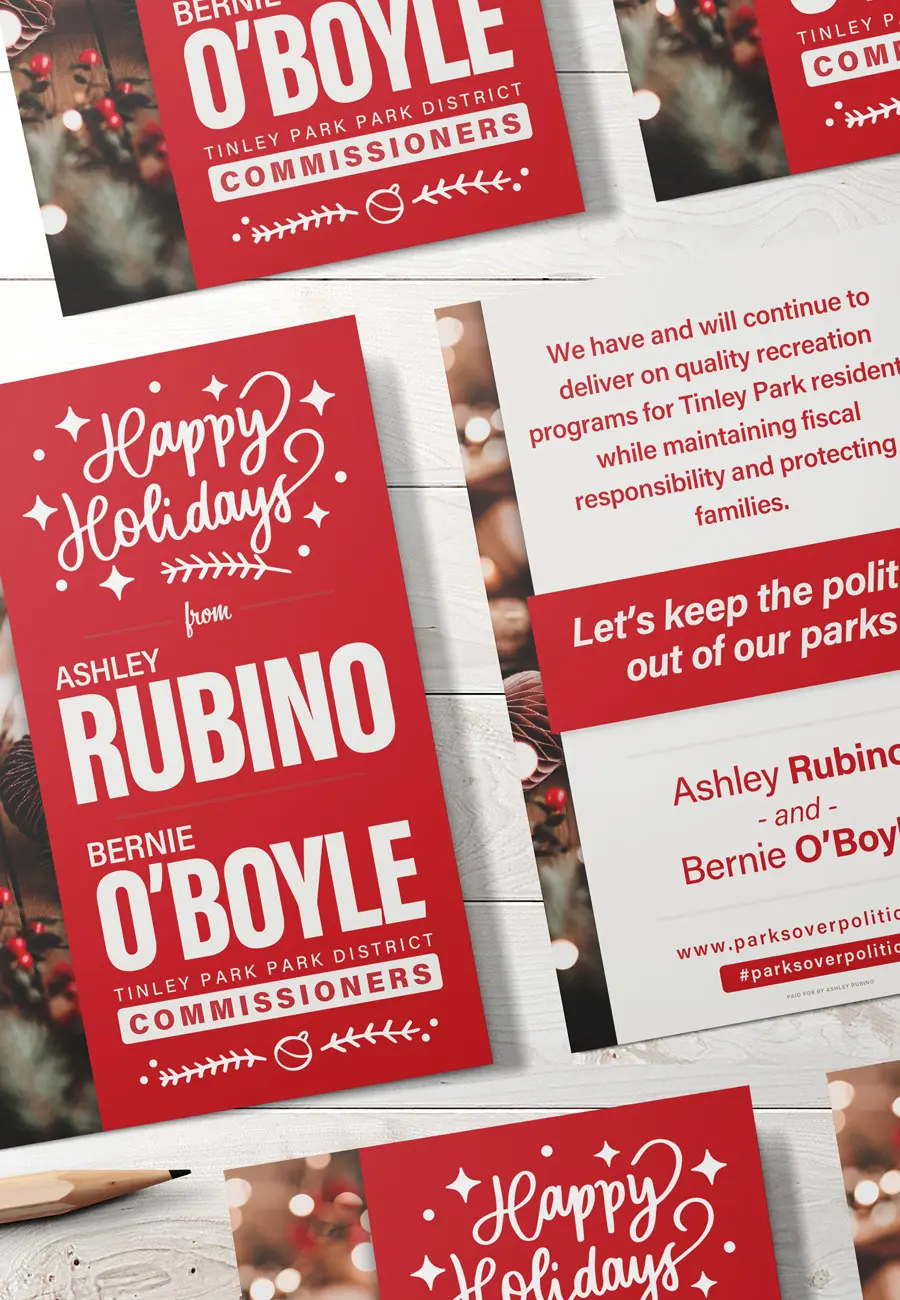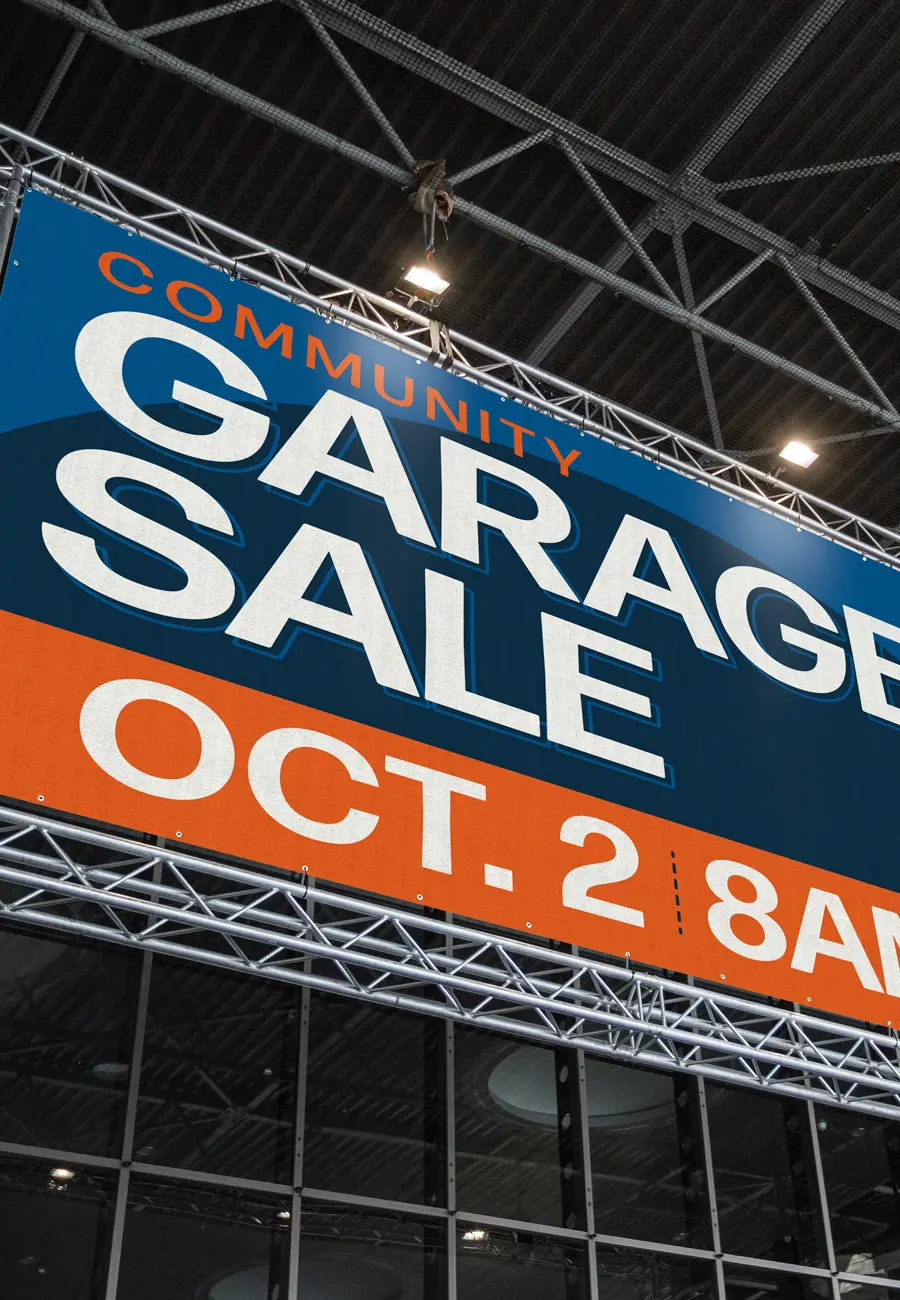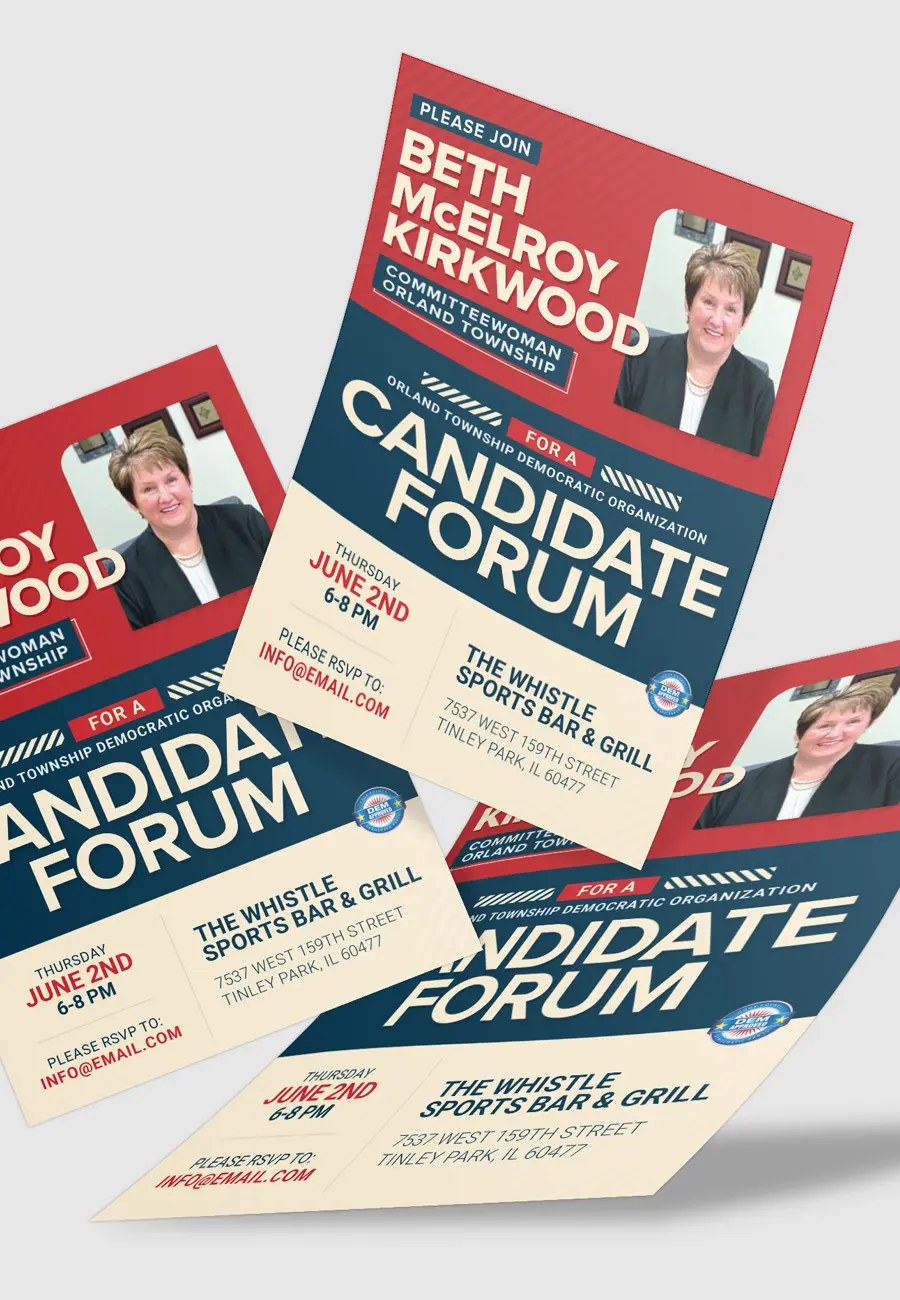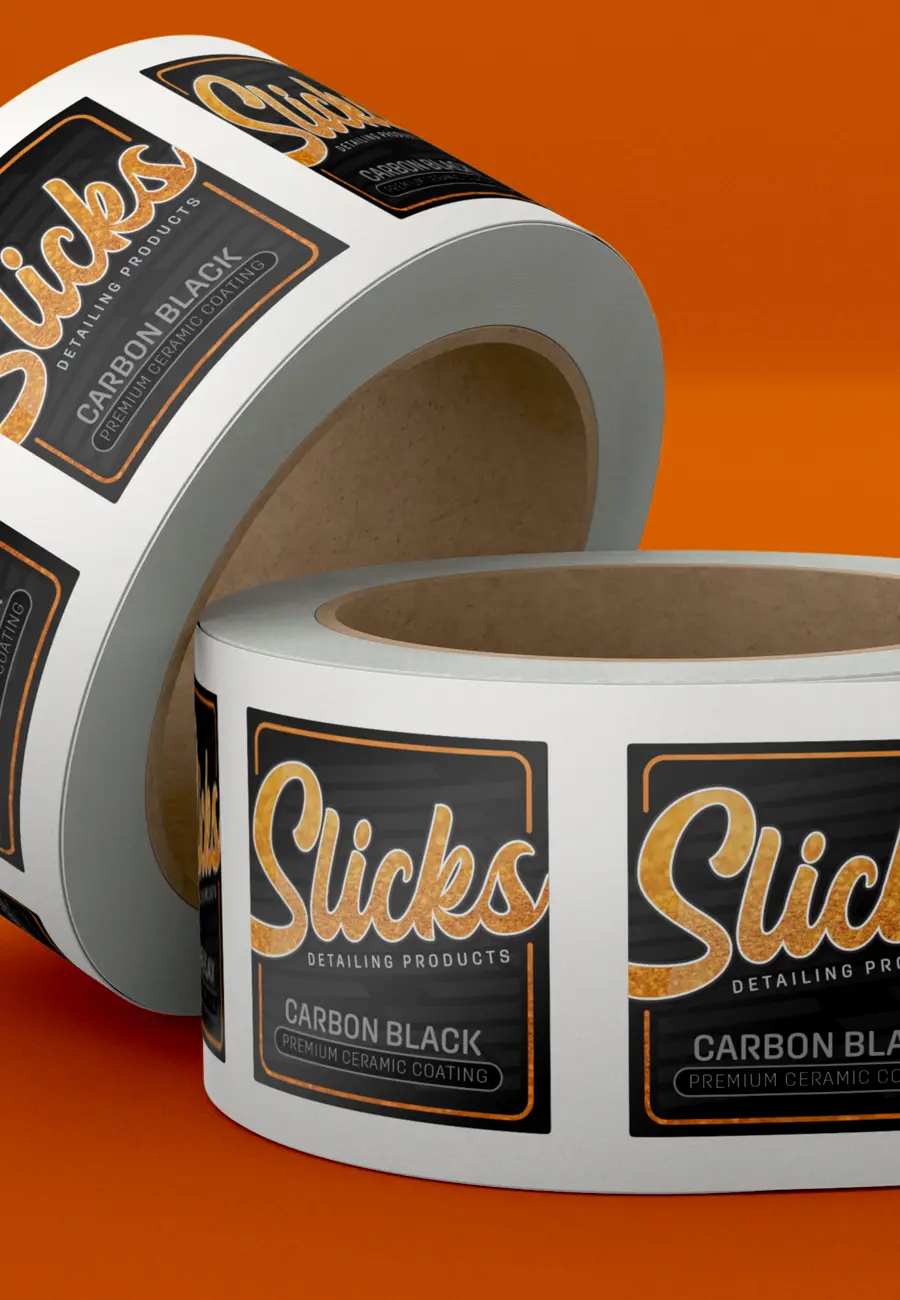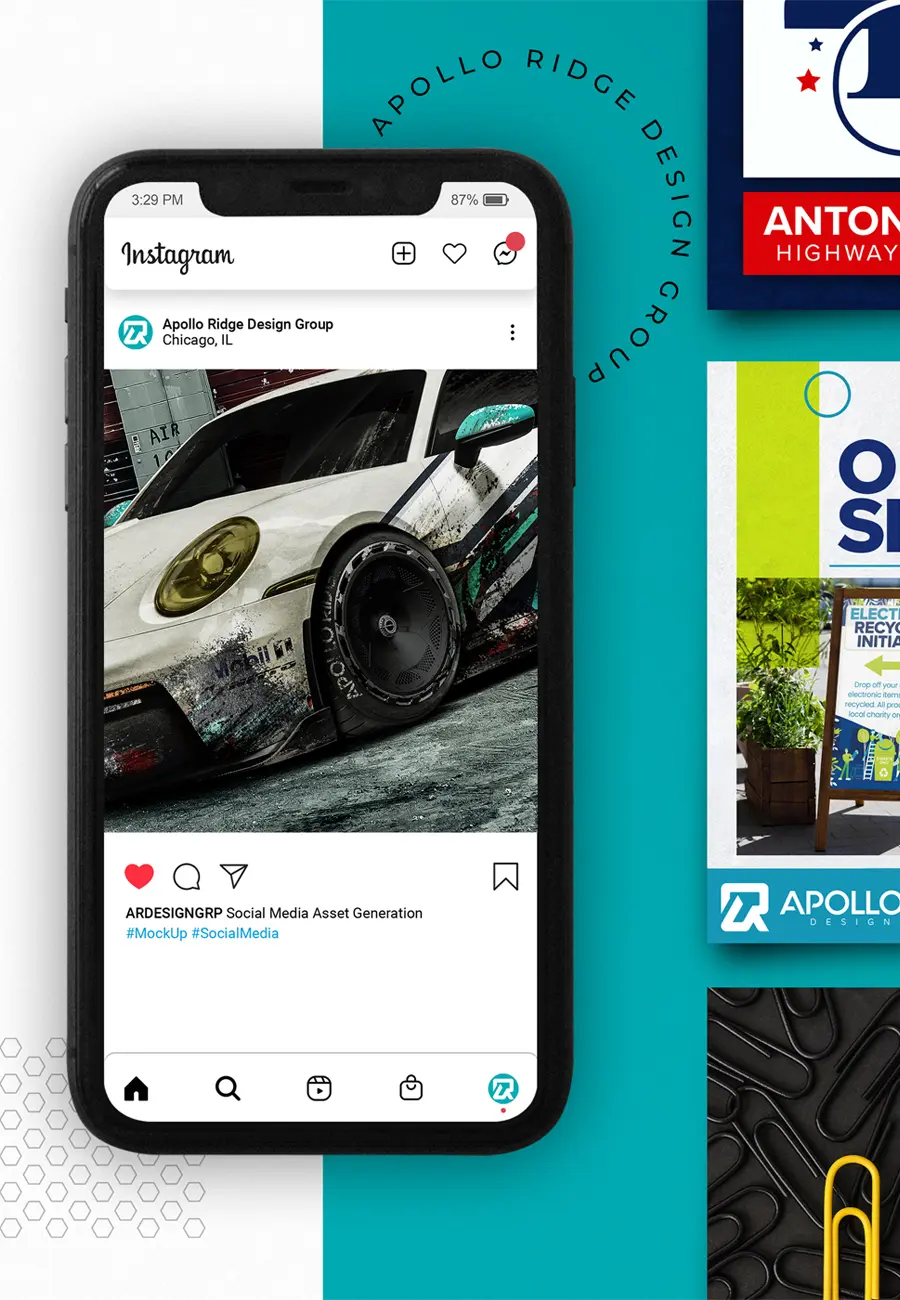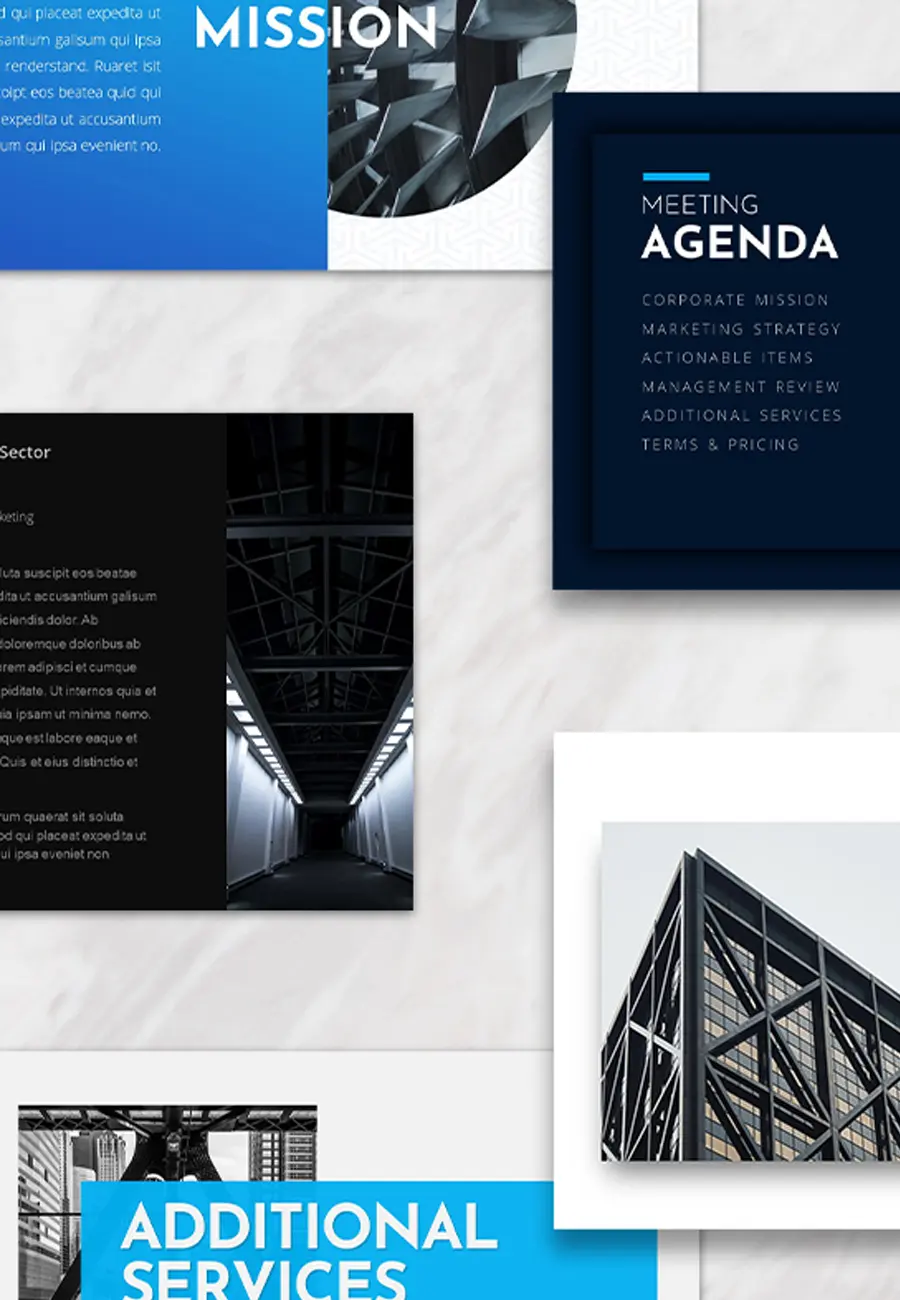 Communicate your message in a dynamic and engaging way by working with our team of animators and designers to create promotional ads, explainer videos, and everything in between. It's time to bring your story to life with Motion Graphics!
Businesses and brands can utilize Motion Graphics to create visually stunning and memorable promotional assets. They are also a great way to highlight a product's unique value proposition, showcase its benefits, and engage with your target audience. Our design team can show you more examples and work with you to start creating your next promo masterpiece!
By leveraging creative and compelling animation, typography, and other visual elements, businesses and brands can drive engagement, increase conversions, and crush marketing goals across a wide range of outlets. In such a crowded digital space, it's crucial to differentiate your product or service, and social media ads combined with motion graphics offer an ideal solution to achieving your goals.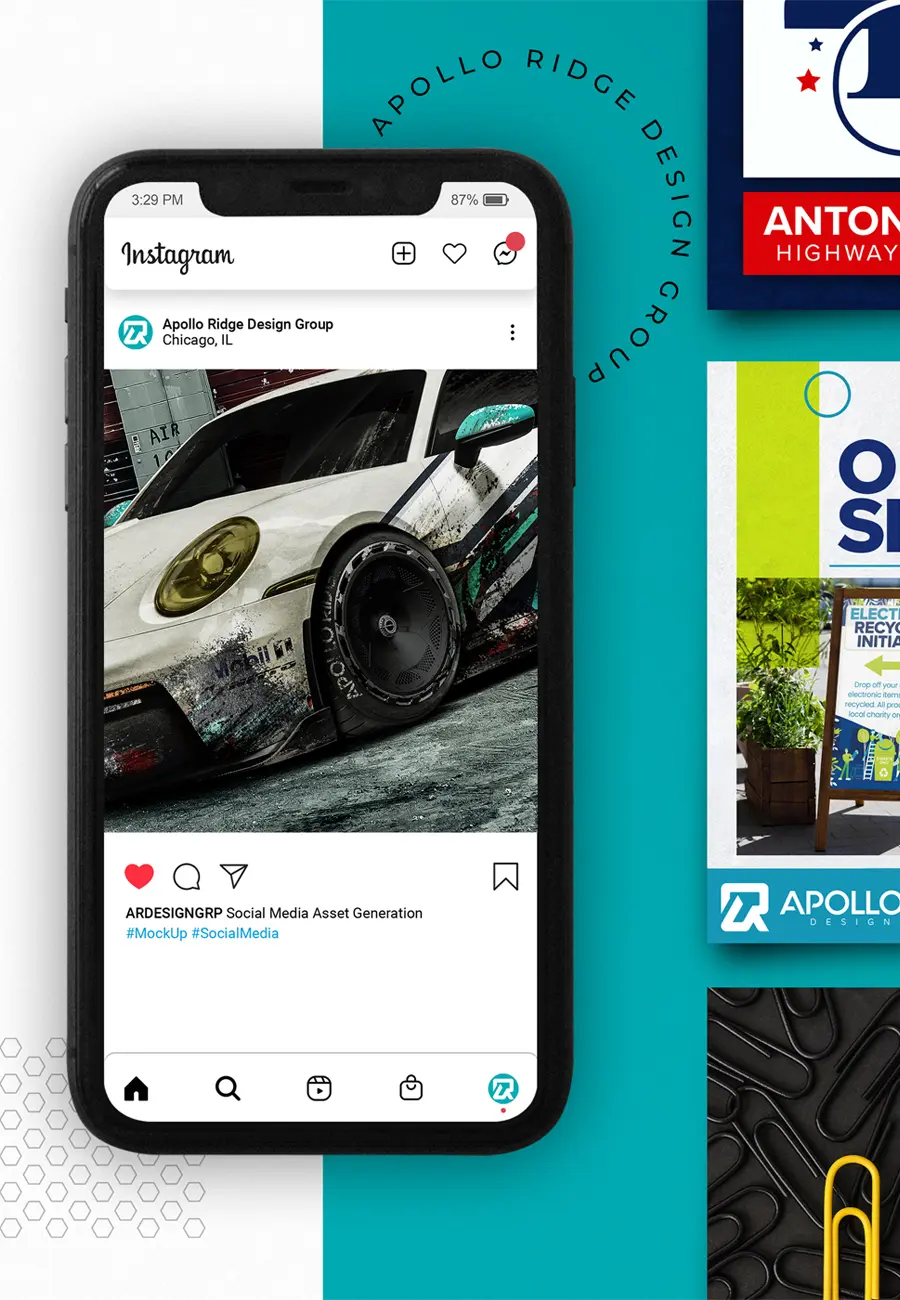 Motion design can be used to create animated intros, outros, lower thirds, and other elements that give a channel a polished and cohesive appearance. Individuals and brands can elevate their channel's brand identity, increase brand recognition, and attract more viewers by incorporating animation, typography, and other visual elements.
Logo animations can be used to enhance brand recognition, create a powerful first impression, and convey a brand's personality and values in a unique way. By using animation, typography, and other visual elements, businesses can bring their logo to life and make it more engaging and appealing to their target audience.
We all know that presentations can be a bit stagnant sometimes, but by adding unique motion graphics and visual elements, your next meeting or event could be the talk of the town. By integrating motion graphics, businesses and brands can enhance their presentations, making them more captivating, educational, amusing, and effective in converting attendees into leads.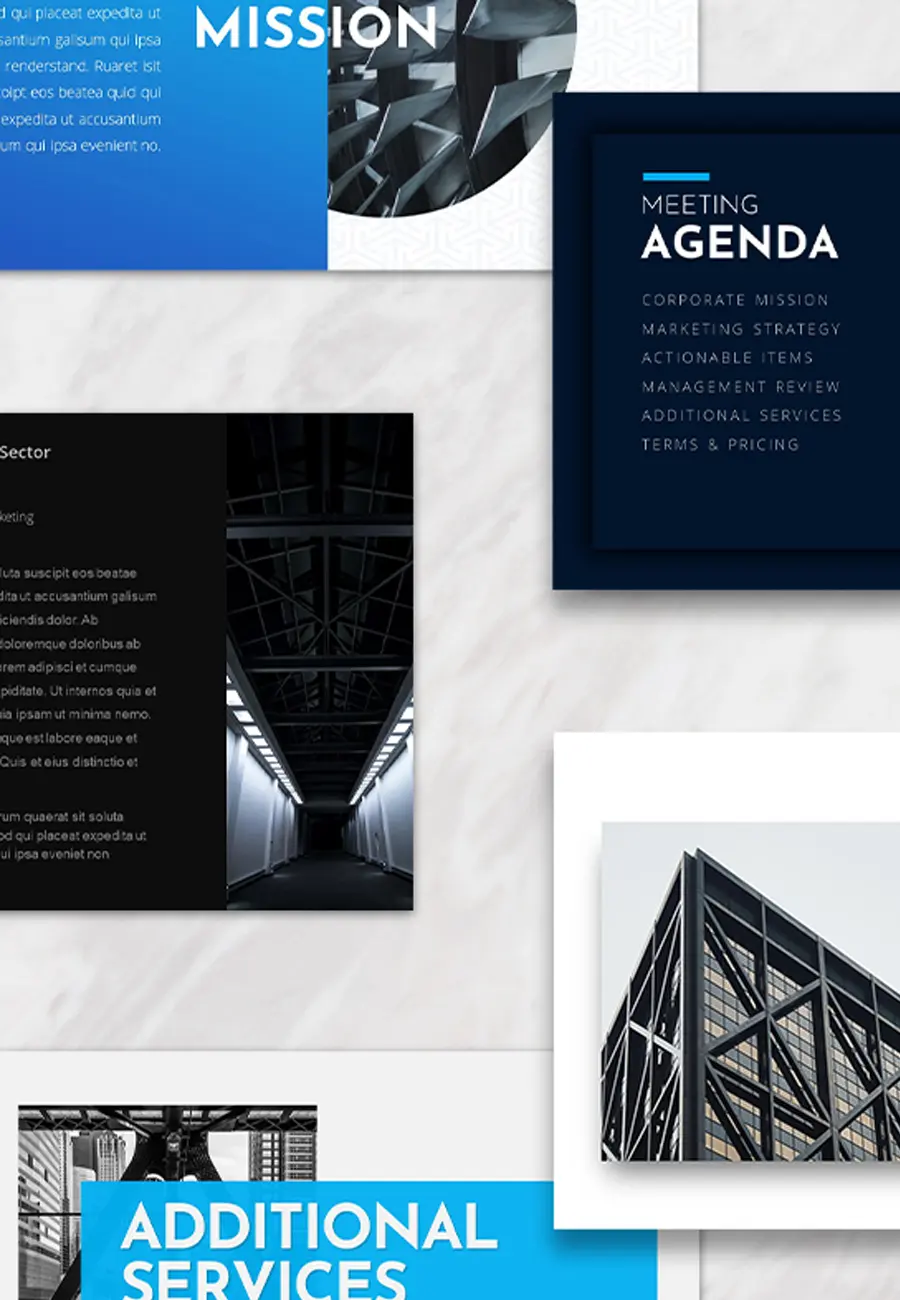 We get it! It's crazy how many decisions we all have to make on a daily basis, so it can be hard to get all of your thoughts down on paper. If you need help deciding the best route for your next creative idea, or just want to get some feedback, give us a call!