Product Label –
Authentic Italian
Client: Rubino's Italian Imports
Industry: Italian Deli/Grocery
Tools: Photoshop, Illustrator
Status: Complete
The Rubino Family has been a staple in the Tinley Park, IL community for more than 25 years, so when they came to us looking to create a new package label for a homemade, authentic Italian Sausage we knew we had start at the roots of their Italian heritage. This new product was set to hit the shelves soon at Rubino's Italian Imports and needed to represent the passion and authenticity they put into every unique product or dish.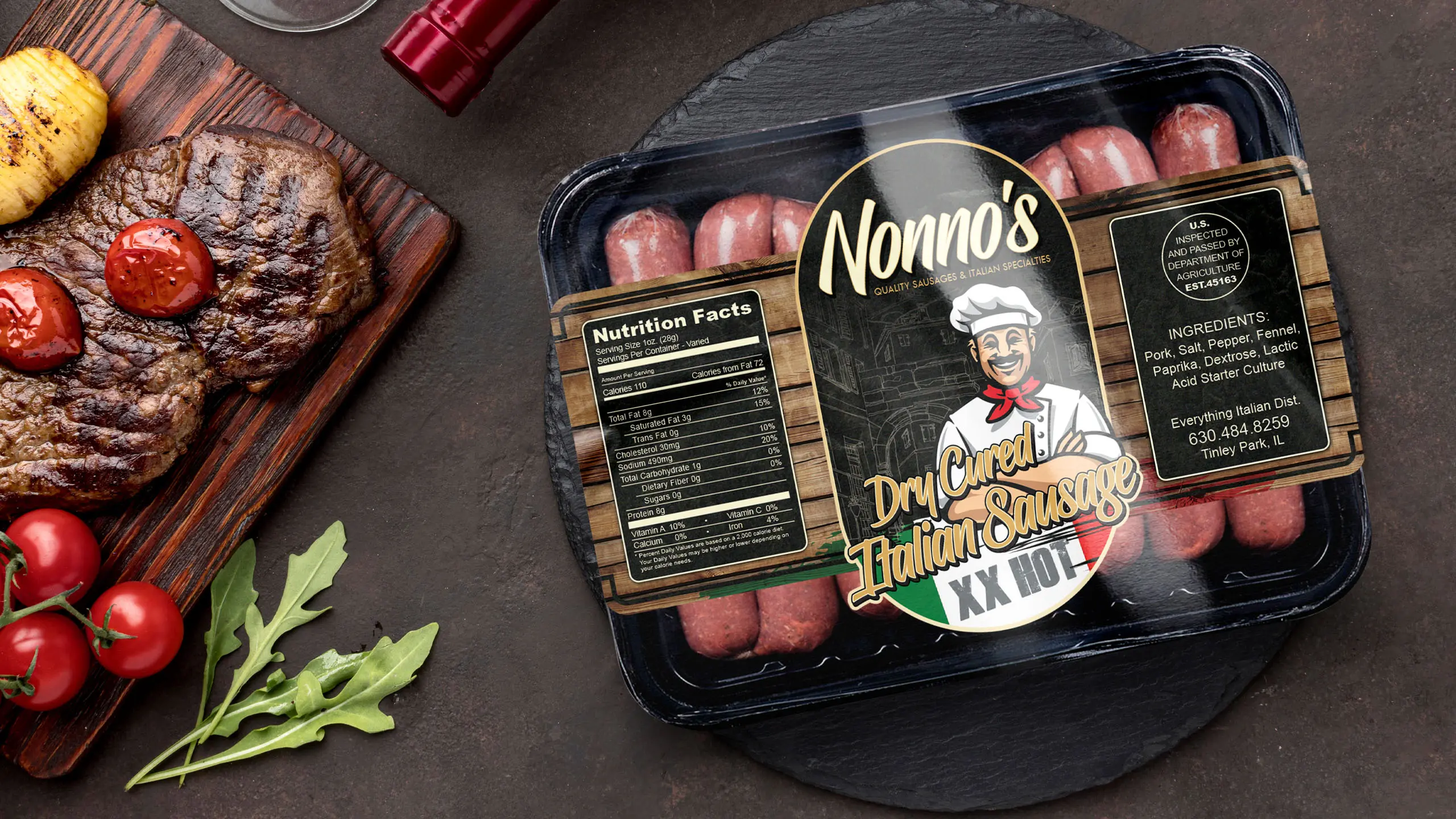 While working with the owner, we learned that many of the recipes date back generations and as far away as their hometown of Ripacandida, Italy. We worked to incorporate a few of these elements into the design such as the village streets in the background, the colors of the Italian flag, and a primary focus on the Nonno's name as a tribute to their late grandfather.
Next, we needed to find a label that could withstand freezing and refrigerated temperature-controlled environments without warping, cracking, or fading. These labels were printed on a White BOPP material, cut to shape, and sealed with a gloss laminate to protect against conditions and frequent handling. Best of all, we were able to print these labels at a price that crushed all expectations thanks to partnering with some of the best printers in the market today.
Walking down the aisle, this label design immediately catches interest and puts customers right in the heart of Italian heritage by combining a bit of the past with a modern flare. Quality printing and protection ensure the traditional recipes of the Rubino family can keep customers coming back for years to come. 
The perfect internal temperature to achieve for one of these authentic sausages to be enjoyed straight off the grille. Pair it with any other side dish from Rubino's, and your BBQ will be a hit!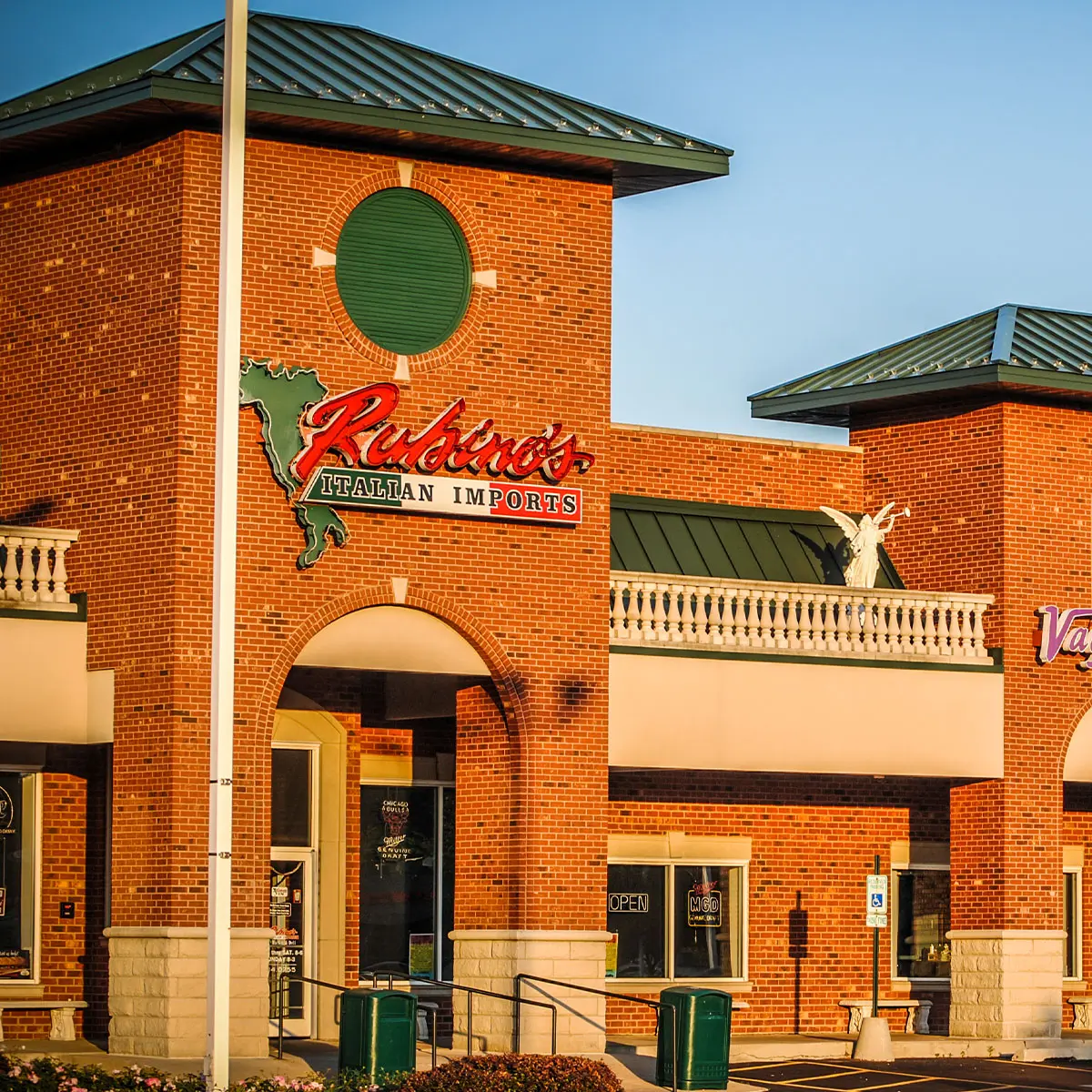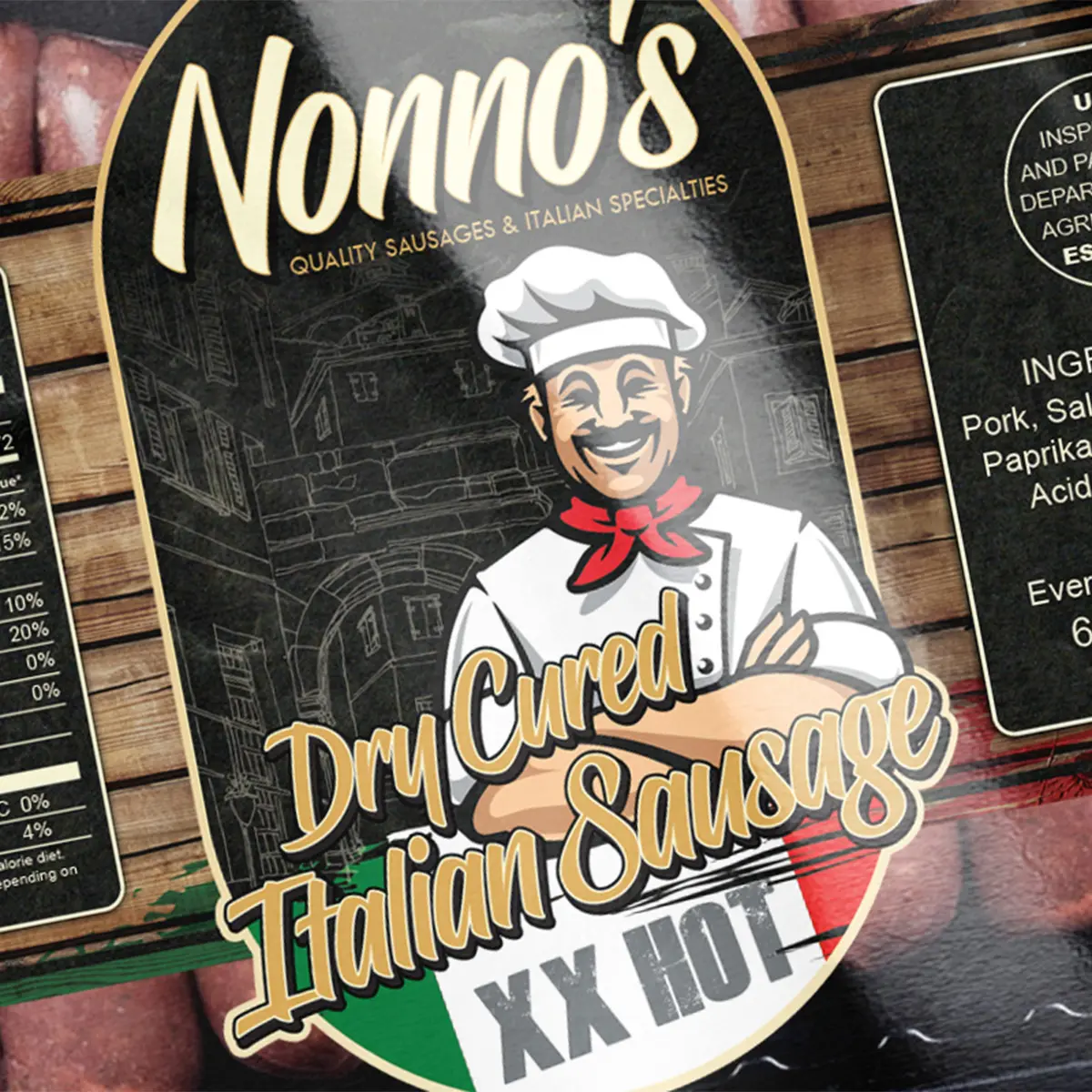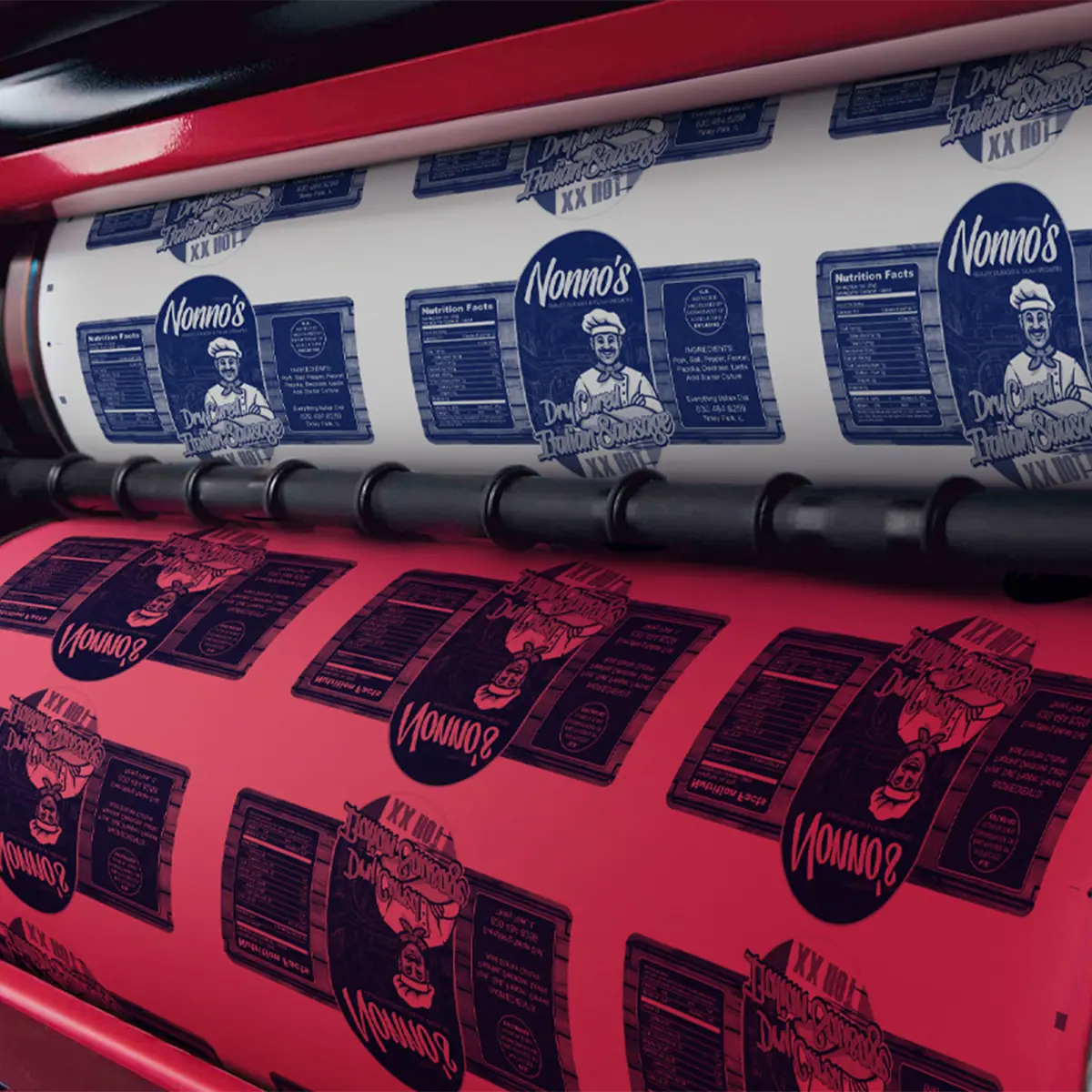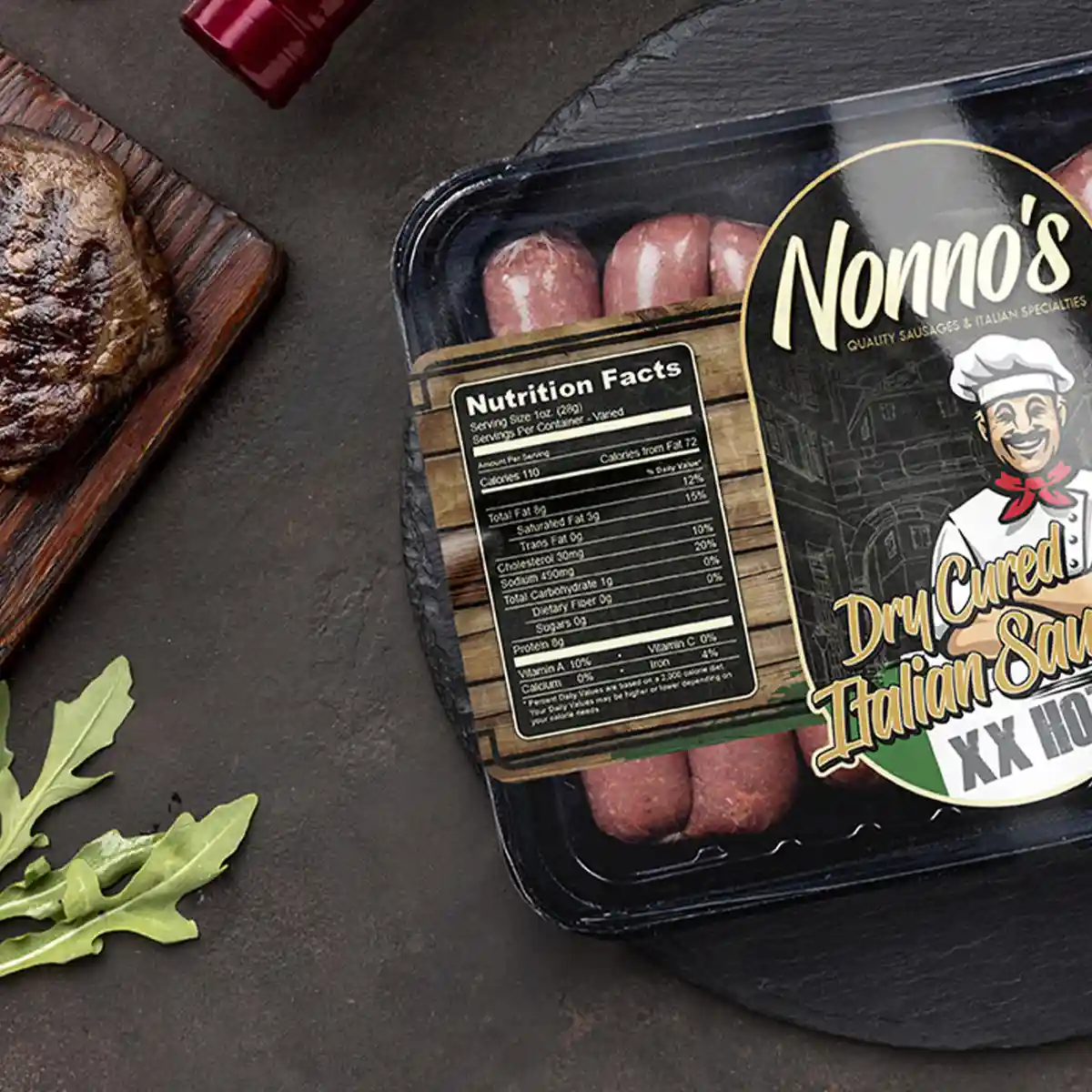 If you are in the market for true, authentic Italian cuisine in the Chicagoland area, be sure to stop by Rubino's Italian Imports