The recipe for success involves sleepless nights, blood, sweat, countless setbacks, and often an empty wallet. Without all of these elements, it would be hard to say you've earned your spot, your place among the hard-working warriors who push the limits every day.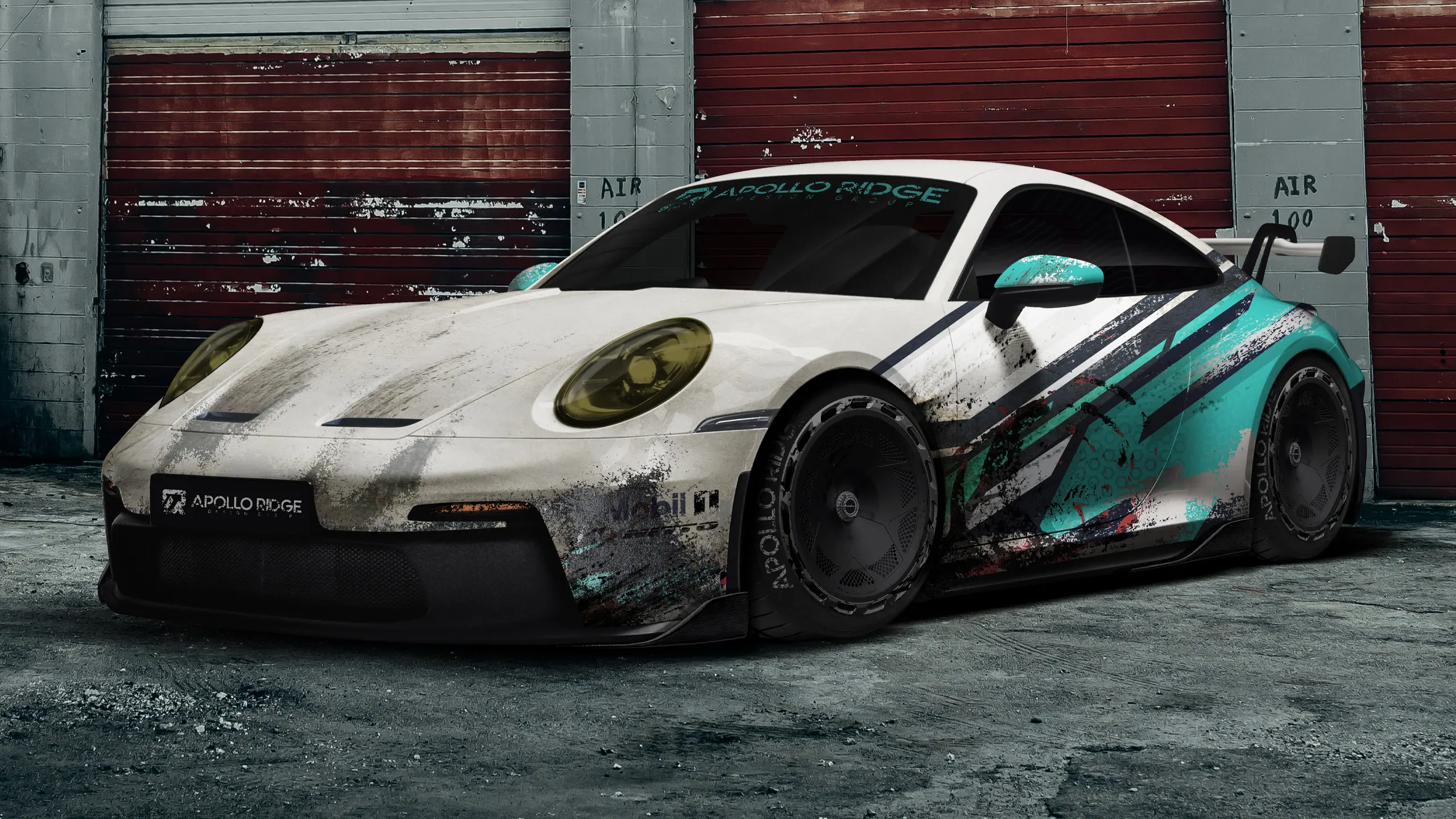 When were approached to create a modified Porsche 911 GT3 that combined true grit with exceptional track handling, we rose to the challenge and pushed our creativity to new limits.
Every vehicle we work on starts from scratch, and this Porsche 911 GT3 was no exception. Our client wanted to transform their existing Porsche into a true racing machine, with a focus on raw power and an old-school racing vibe. To accomplish this, we started by selecting a set of 18″ Brixton lightweight wheels and Nitto track tires for improved handling. Scooped front fenders were a must for extra tire clearance, carbon fiber winglets, and side skirts for enhanced downforce, and a new radiator up front for improved engine cooling.
To complete the look, we added a nostalgic Need For Speed graphic that was brought to life with dirt and grime, as if the Porsche had been sitting in an old garage for years. The windows and front lights were tinted, and various elements of decay were added to give the vehicle a lived-in, rugged appearance. The final touch was a gritty and rough background that perfectly captured the style and spirit of this one-of-a-kind racing machine.
Harcos allowed us to combine our abilities in Photoshop and Digital Painting and includes over 76 hand-painted elements to create the grit and decay shown in the vehicle wrap.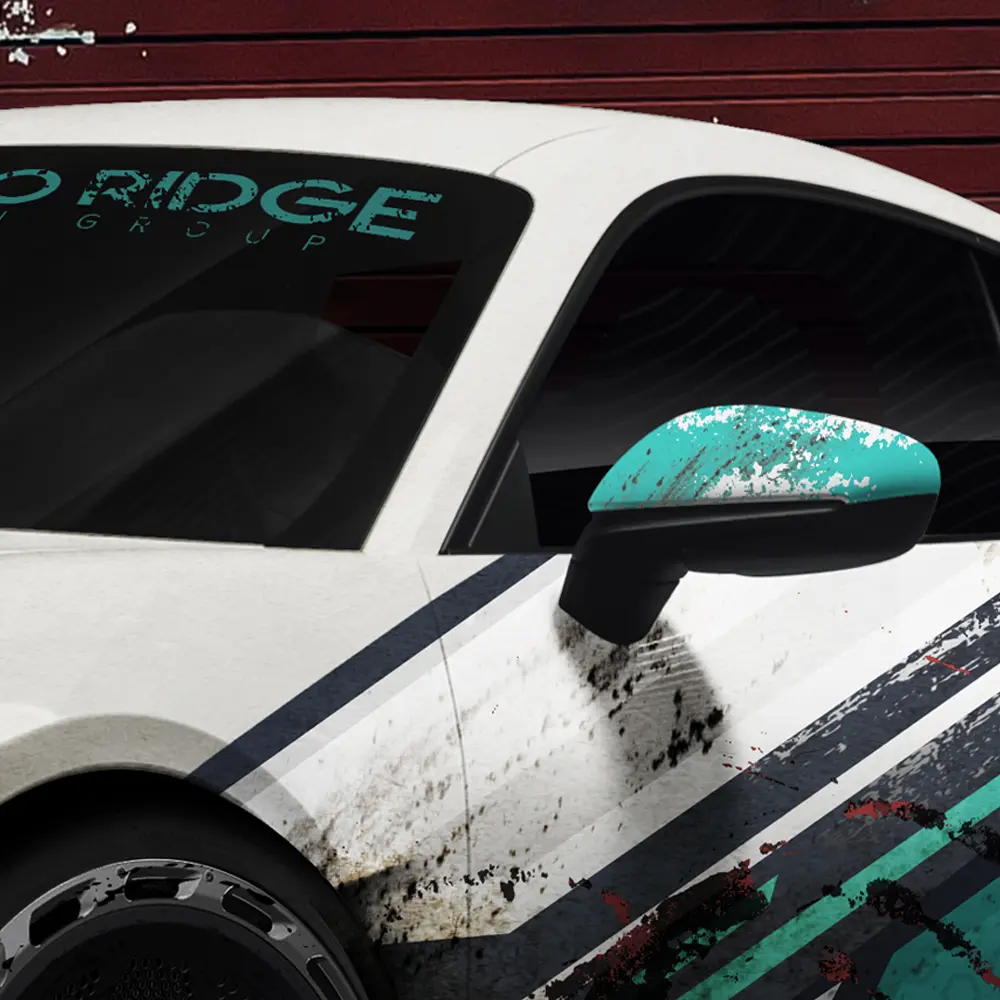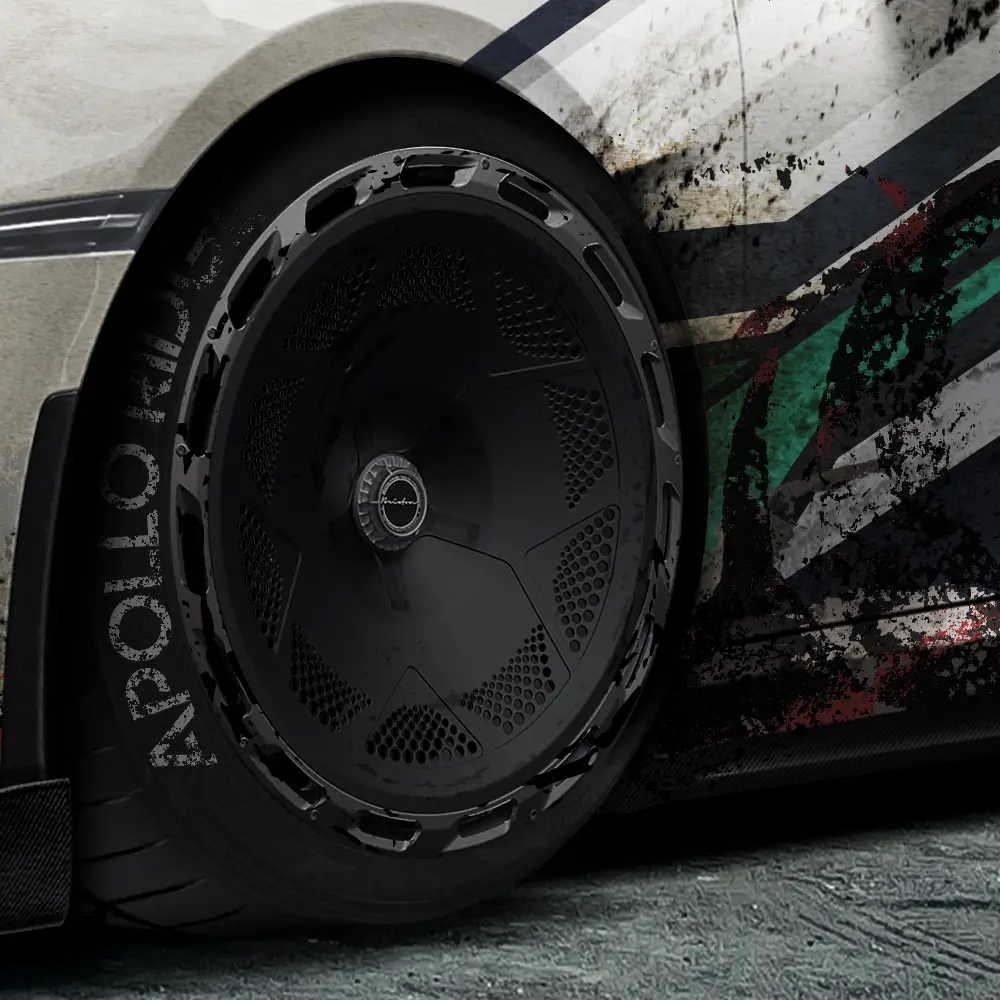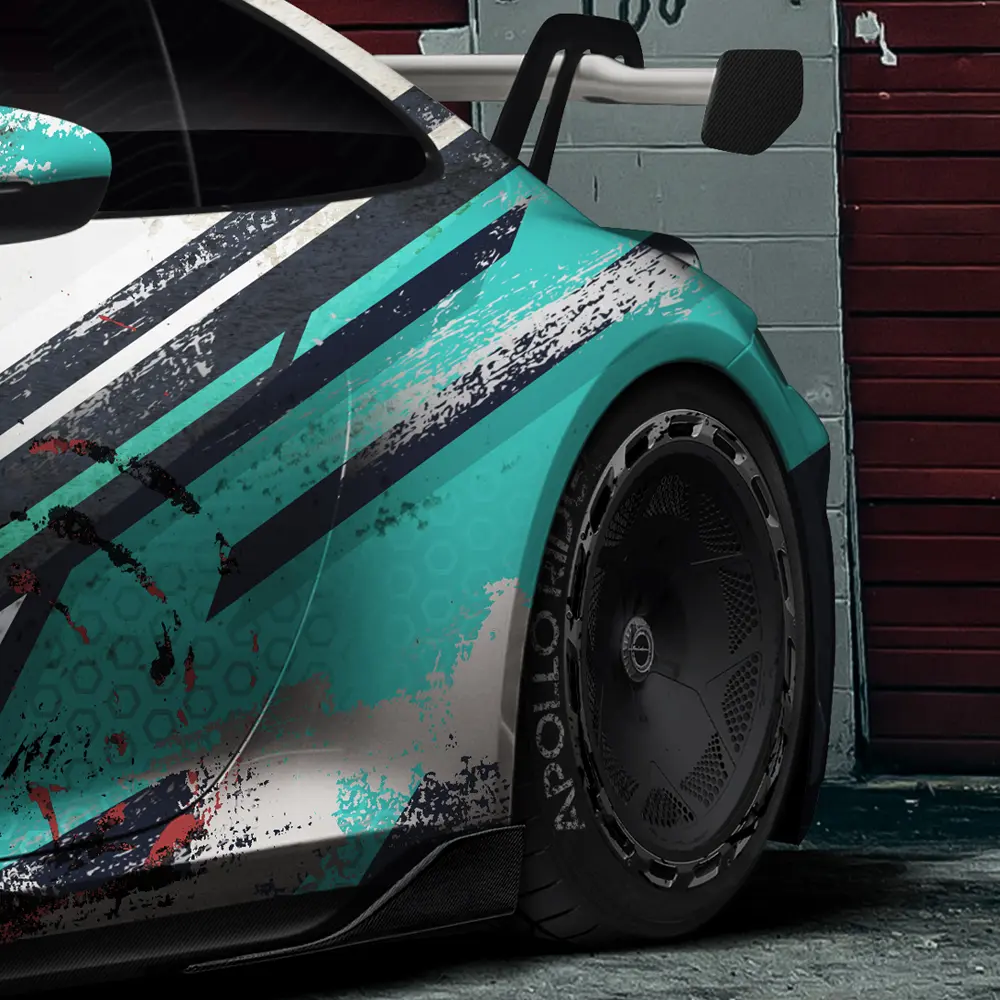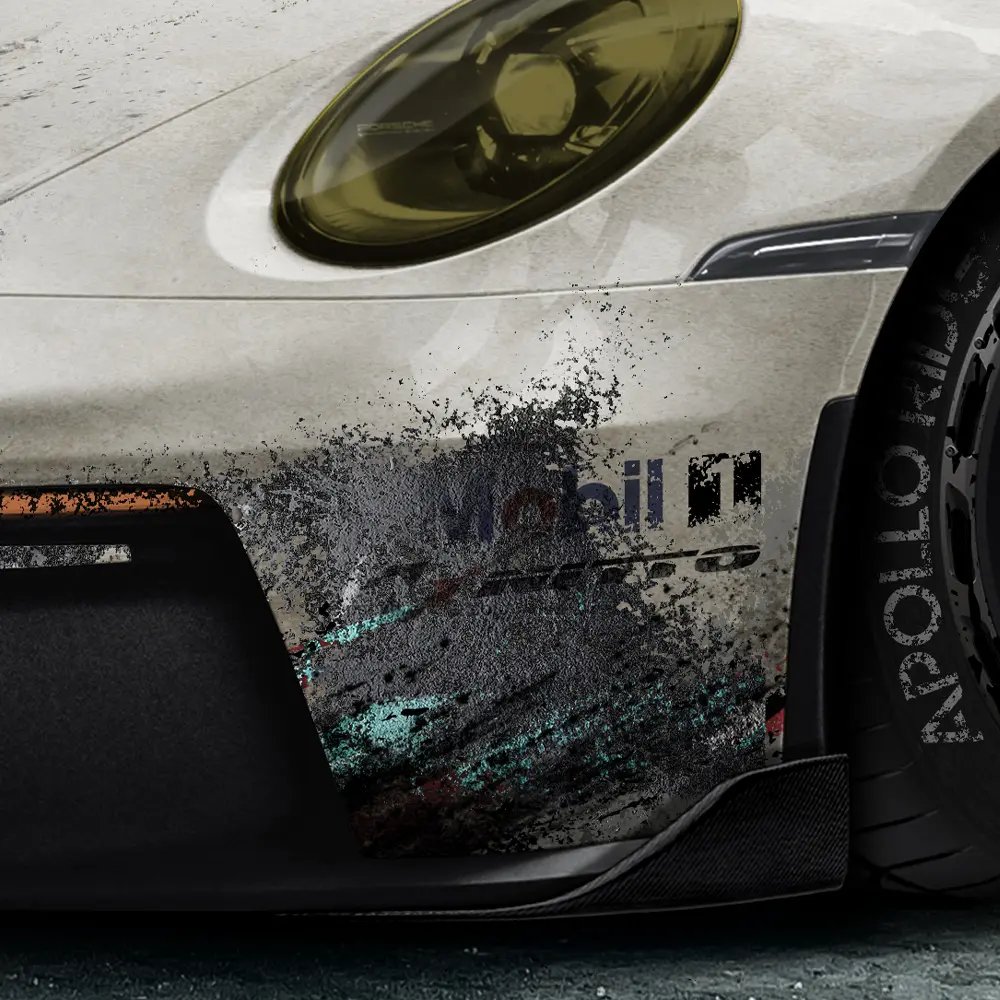 There will always be a place for clean, classic sports cars, but being able to make a blank canvas turn heads is a form of design
we truly thrive on.