Audi –
For Those Seeking Adventure
Thrill seekers around the globe crave adventure and challenges that push the limits of the human spirit. We designed Arktis from the ground up to be able to handle their demands on any terrain, at any time of the year. We'd like to think of this as more of a sit-down, buckle-up, and hold-on type of overland off-roader!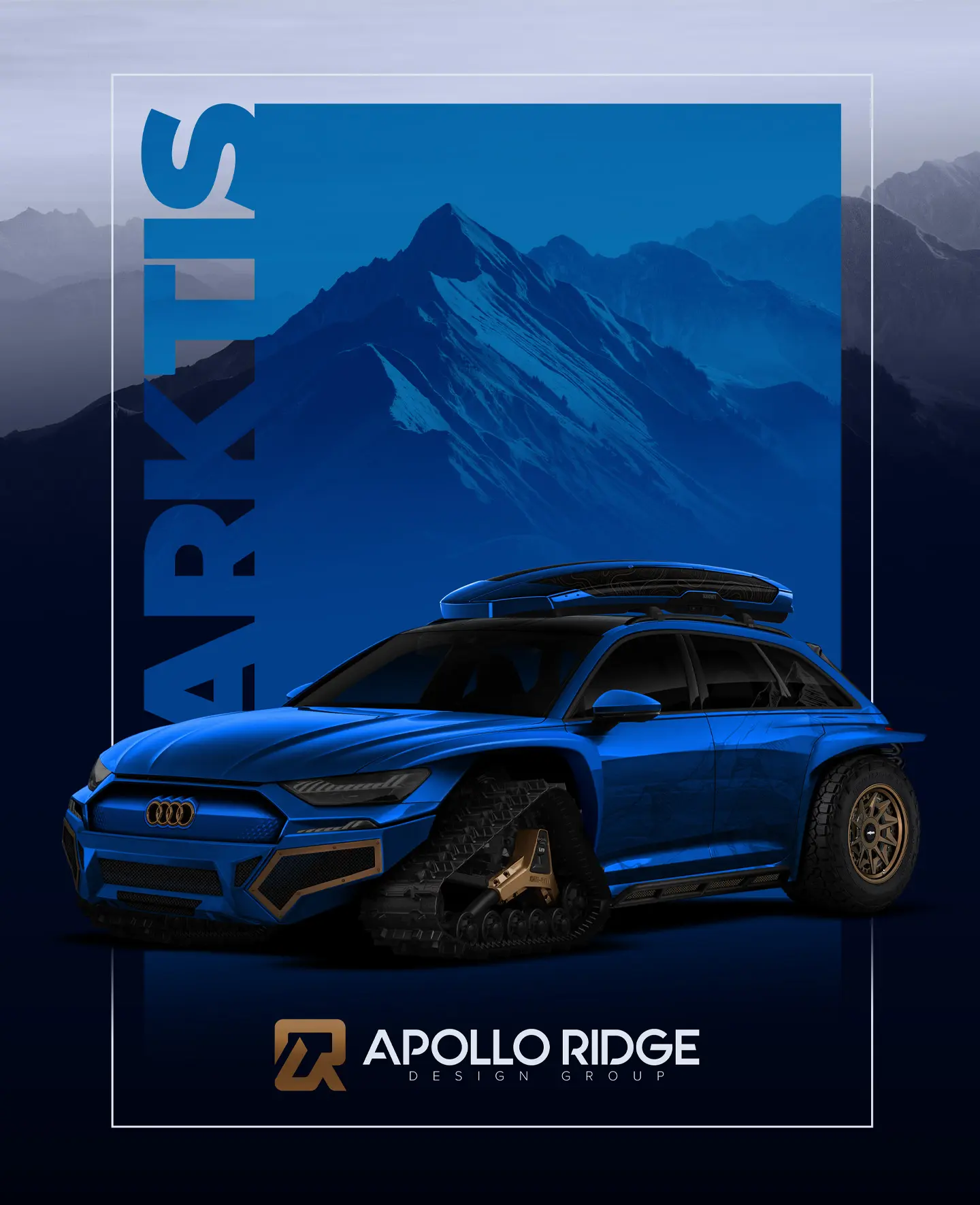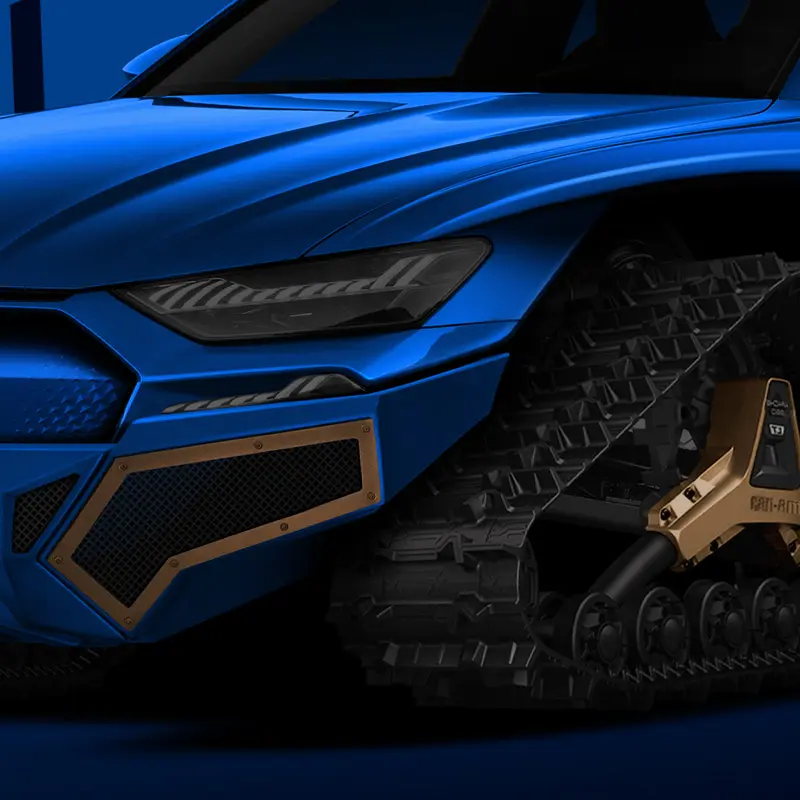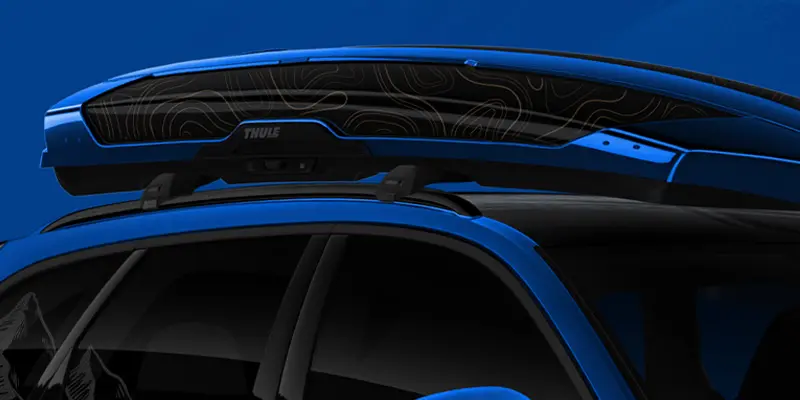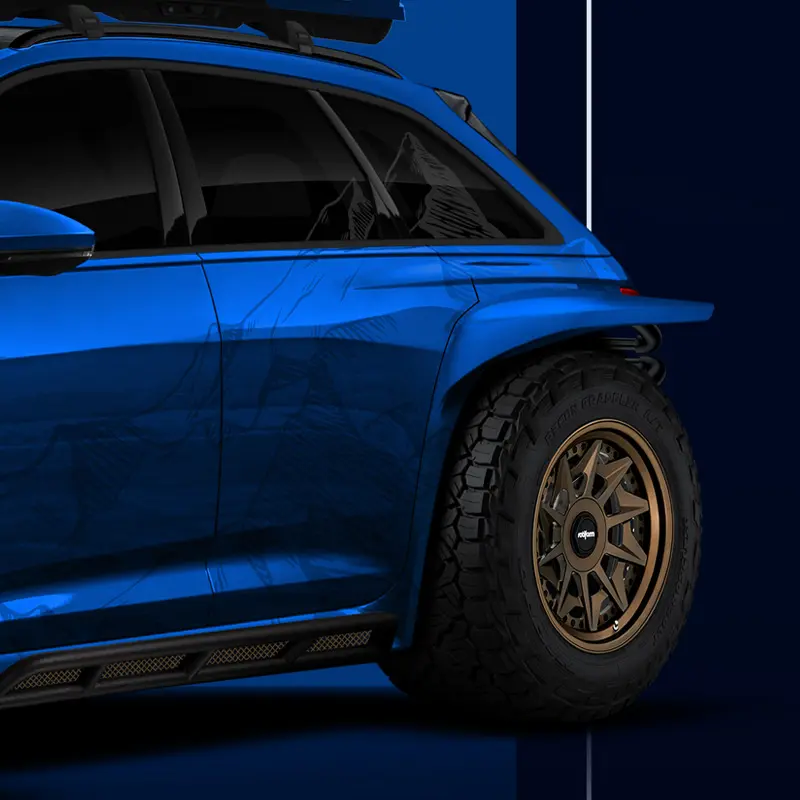 Off Road culture is an entire world of its own and includes some of the most adventurous individuals this planet has ever encountered. Building a vehicle that is capable of exceeding their demands is no easy feat. With this Audi RS6 Wagon we had an opportunity to combine some serious power and protection with a one-of-a-kind drive train and custom graphics to create a whole package designed for anything off the beaten path.
Inspired by some of the future concepts from Audi, the flared fenders make room for front tracks and rear all-terrain tires with enough meat to rip through sand, snow, and rock. Pair these with the hand-fabricated front bumper and side skid plates and any obstacle becomes a thing of the past.
With any off-road excursion comes the need to often camp outdoors or carry emergency gear with you. Store in the roof cargo box by Thule is enough supplies to survive the wilderness for a few days and make any on-site repairs or recoveries a group might need.
So have we convinced you to crank your adventurous meter up to 11 and give ARKTIS a shot? We hope so!
Currently, a pair of Mercedes Unimogs hold the world record for highest elevation traveled in a wheeled vehicle at 21,962 feet. Do you think Arktis could survive the journey?
When the snow flies and the mountains keep calling, it's time to take the adventure to the next level with a machine built to
conquer any terrain.