Toyota – Star Bound Supra
Take a journey with us if you will as we head to the outer banks of our galaxy and design a one-of-a-kind Toyota Supra nicknamed Andromeda. Intricate details and bright accents create endless details for any car enthusiast to explore.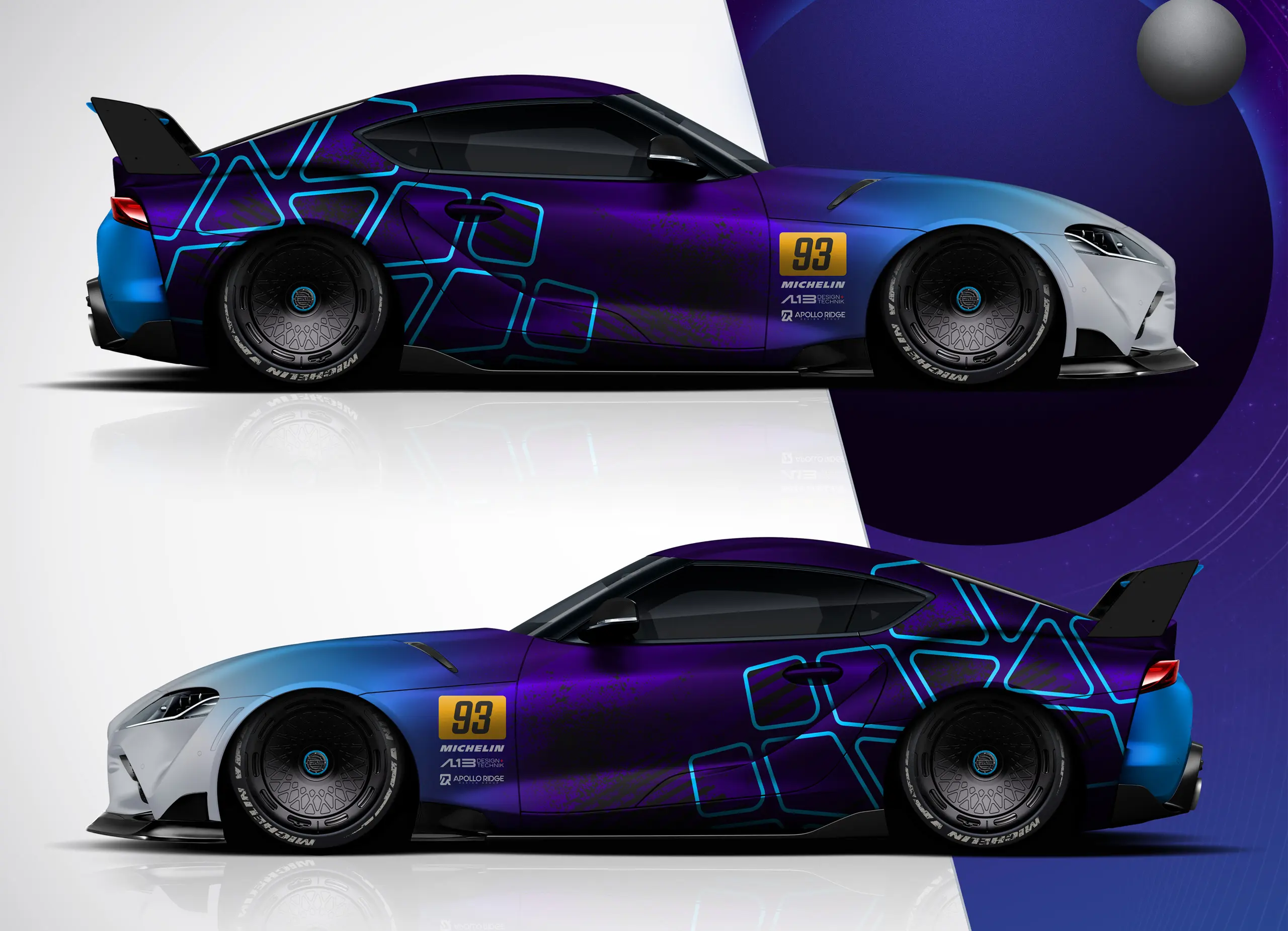 There is a unique feeling that is often hard to explain for car enthusiasts who get to experience, let alone own, a truly remarkable car like the Toyota Supra. Our client was seeking to replicate this feeling and turn heads every time they hit the highway, cruising straight into the darkness of night. So how do you recreate something that can barely be put into words?
We started with a set of 19″ Mono R-Spec wheels from AL13 with a color-matched center cap, wrapped in a set of performance street tires from Michelin. Up next, we added a full aerodynamic body kit including front and rear splitters to improve handling and downforce at higher speeds. Pair that with a compact air ride suspension system and anyone who straps into these seats will be comforted with a cloud-like ride.
Attention to detail is always a must when we develop new projects, so we created a wrap pattern that compliments the design seen in the aero-disc wheels, stretched it over the rear end of the vehicle, and matched the rear bumper and wing with the same bright blue accent color. As a base layer, we added a white-to-blue-to-purple fade that echoes the rush felt when spacecraft exit our atmosphere and float among the galaxies.
Interesting Fact: Andromeda was first described as a "nebulous smear" or "small cloud" in the year 964 by astronomer Abd Al-Rahman al-Sufi.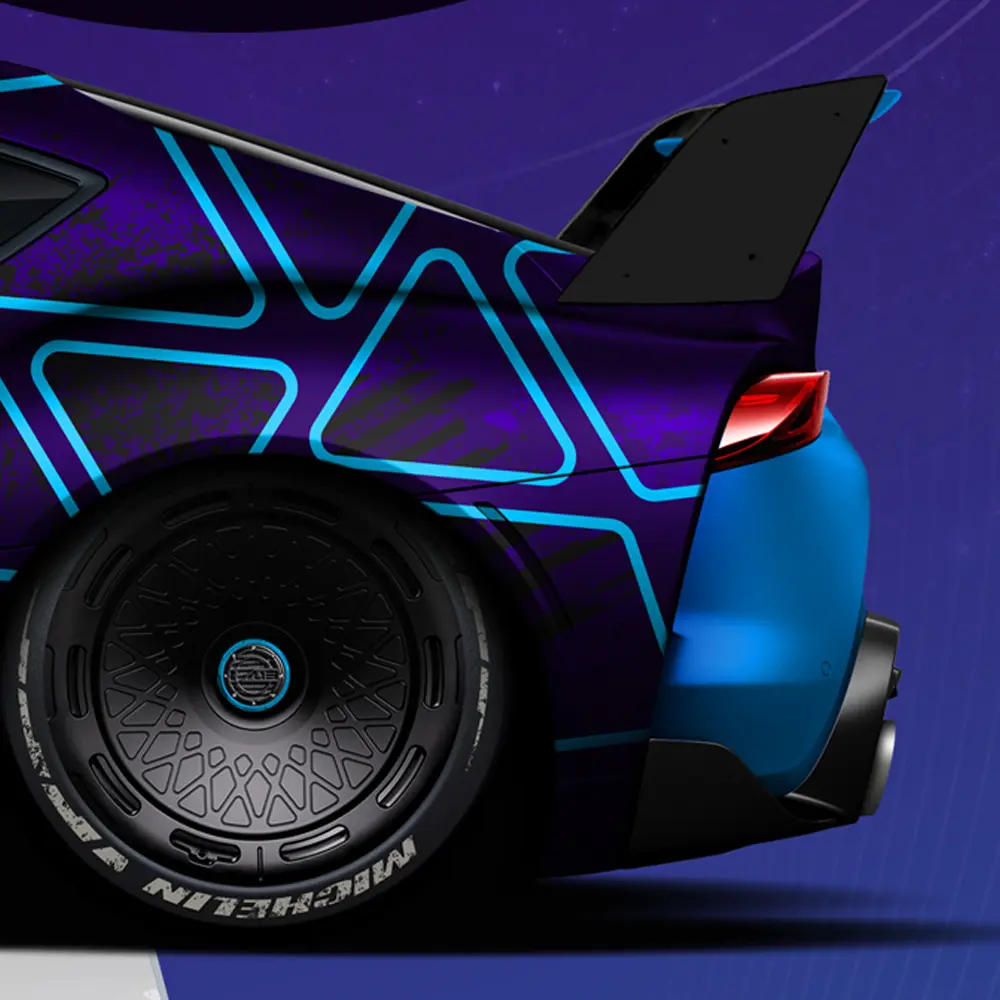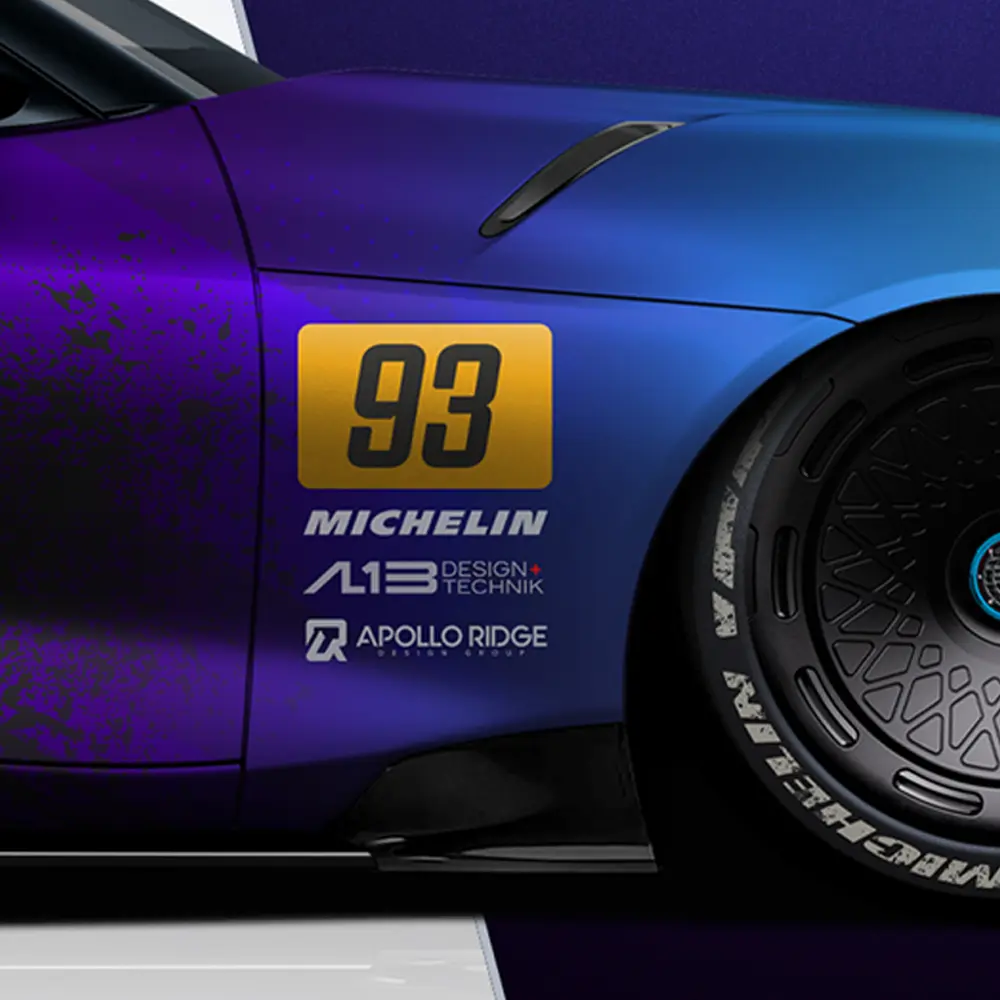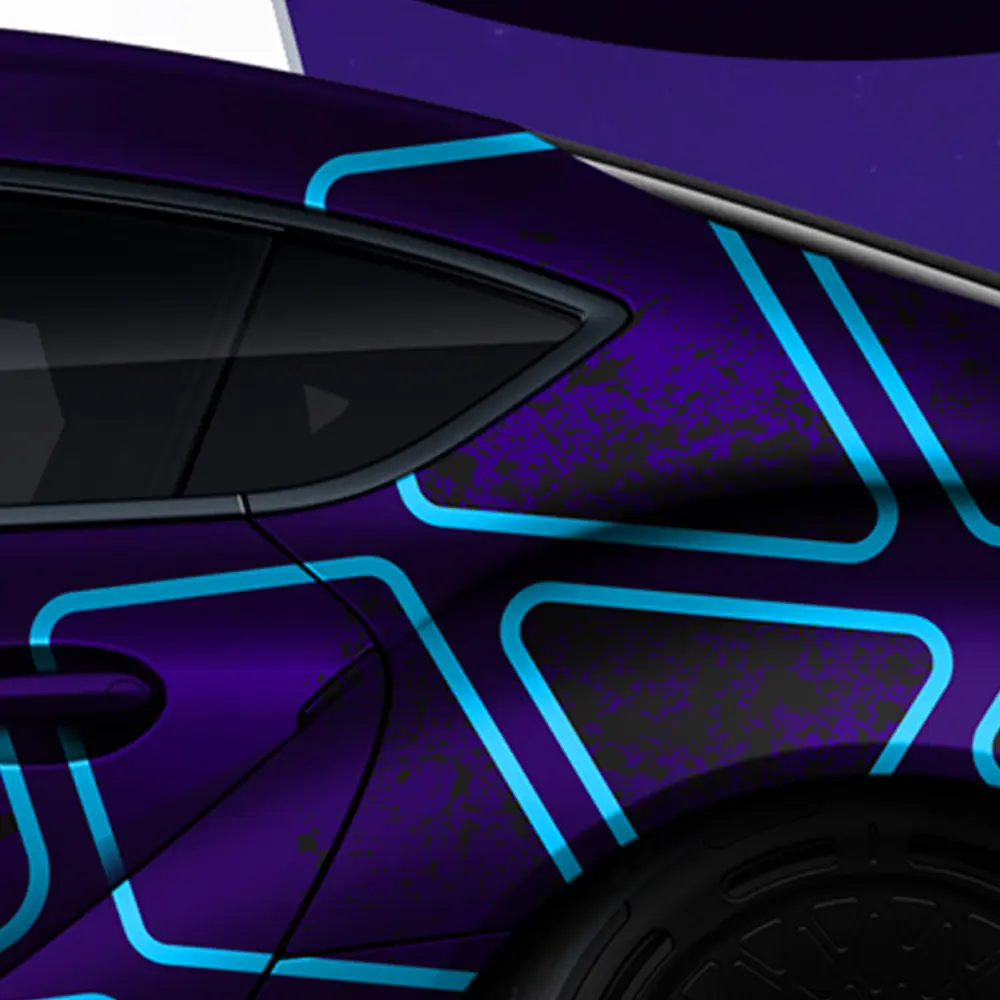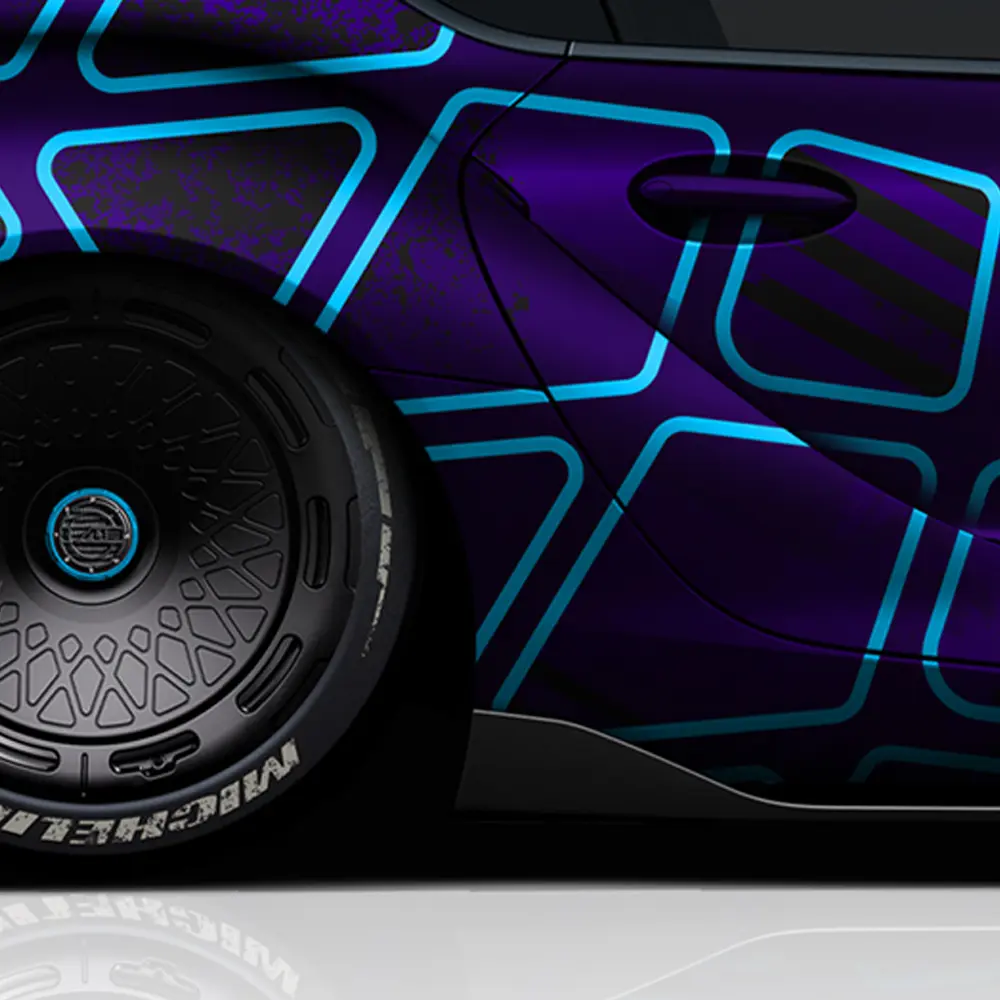 For a truly out-of-this-world driving experience, automotive gurus know to always include the Supra in their must-have list of vehicles. Classic or modern, it's simply
an unforgettable experience.