Campaign Assets –
A Voice For Families
Politics is often a controversial topic, but when members of the community come forward to represent a voice for change in Village Hall, it can be a very powerful step in the right direction for any town. That's exactly what Ahleah Balawender is working to create as a candidate for Village Clerk in Tinley Park, IL.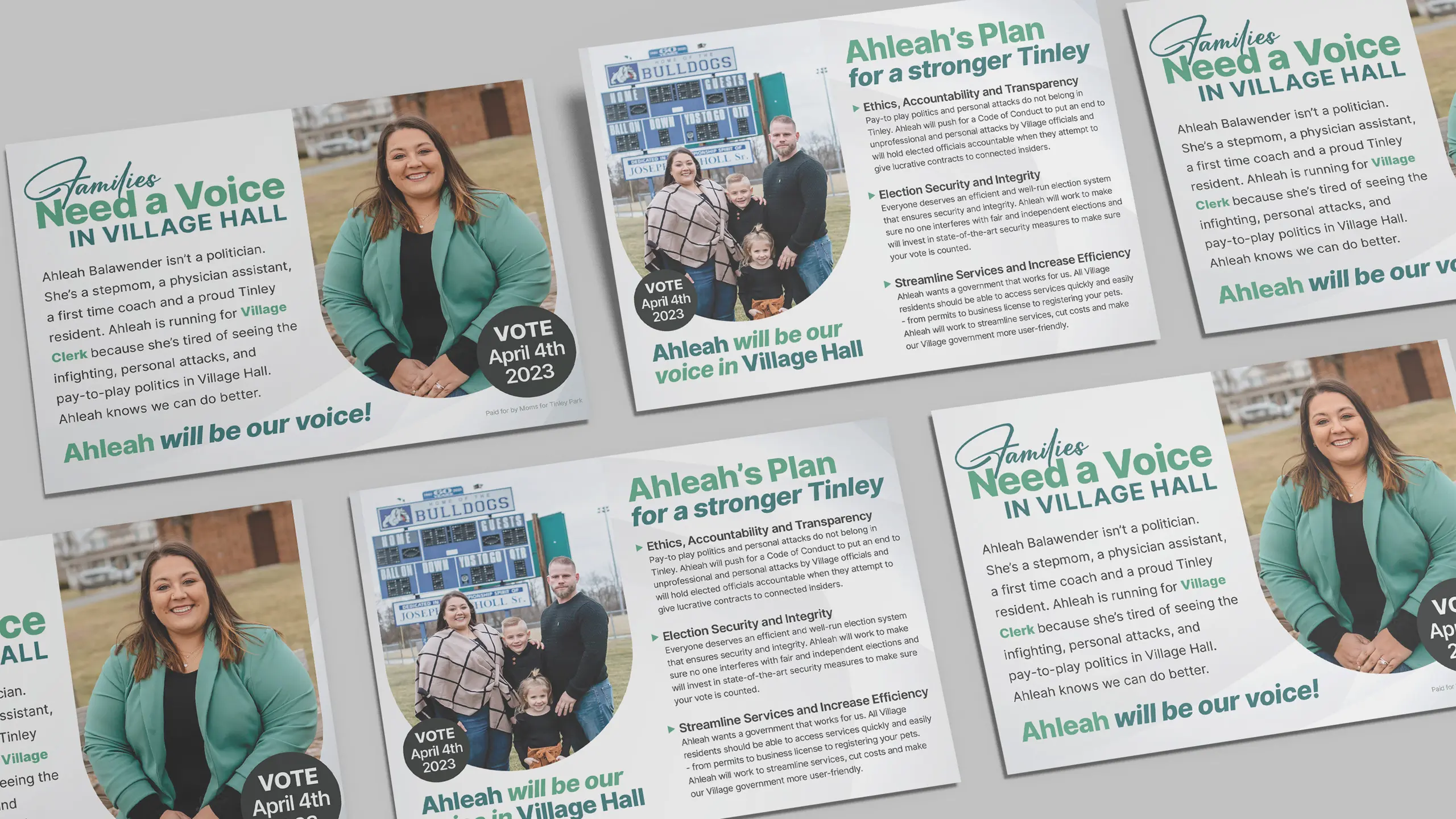 With long-term roots in Tinley Park, Balawender knew there needed to be a change made in leadership that helped represent families and has run on the message of being "The Voice in Village Hall".
Running forward with that message, our team helped Ahleah establish a base color palette and strong typography that polled well in small groups. As the campaign process continued, we collaborated with the campaign team to develop additional assets. These included yard signage, campaign cards, social media posts, campaign banners, and a simple landing page for community members to visit in the run up to election day.
While we won't know the outcome of the election until April of 2023, we know that the image Ahleah is now presenting around town will give her a strong foundation to build a better Tinley Park for families and citizens throughout.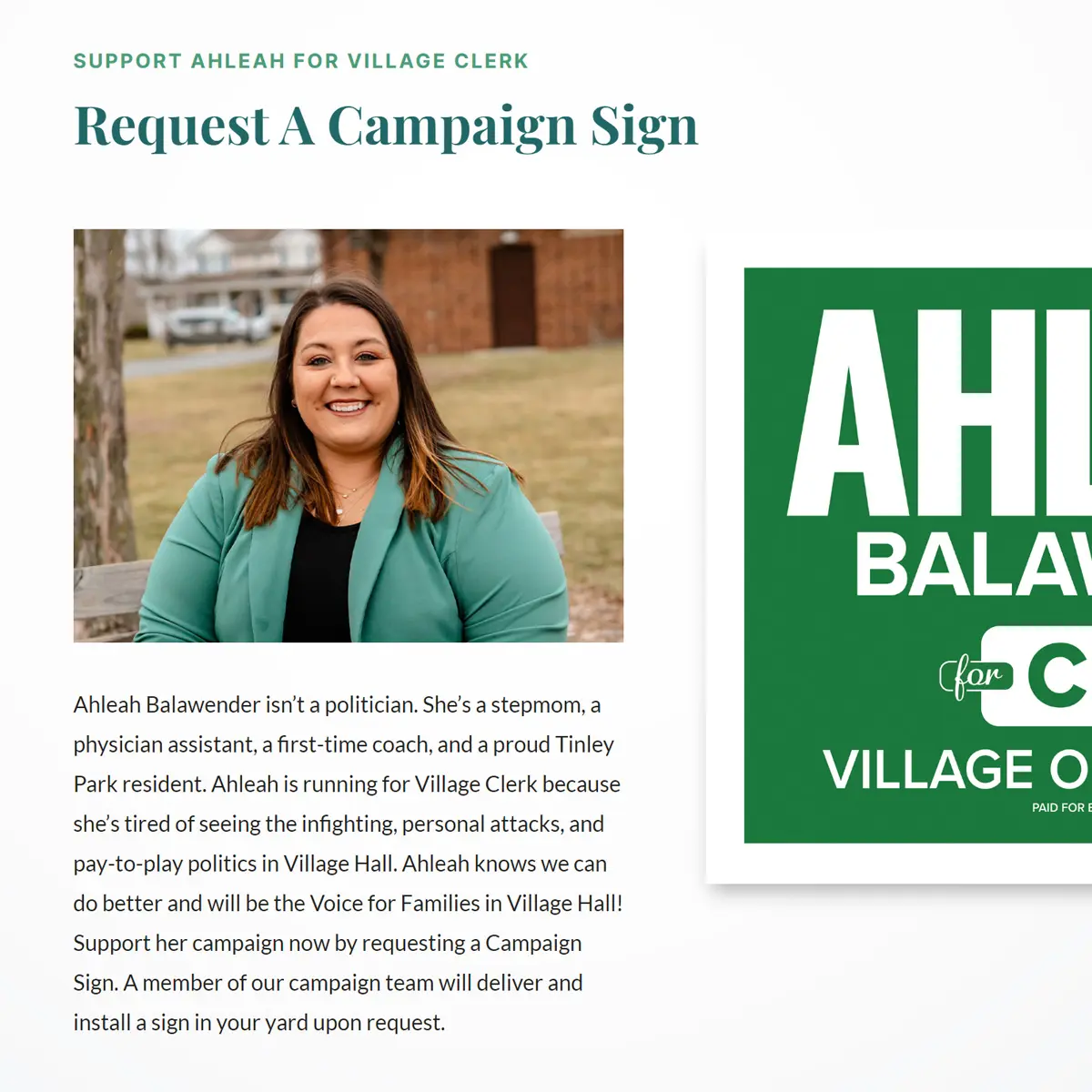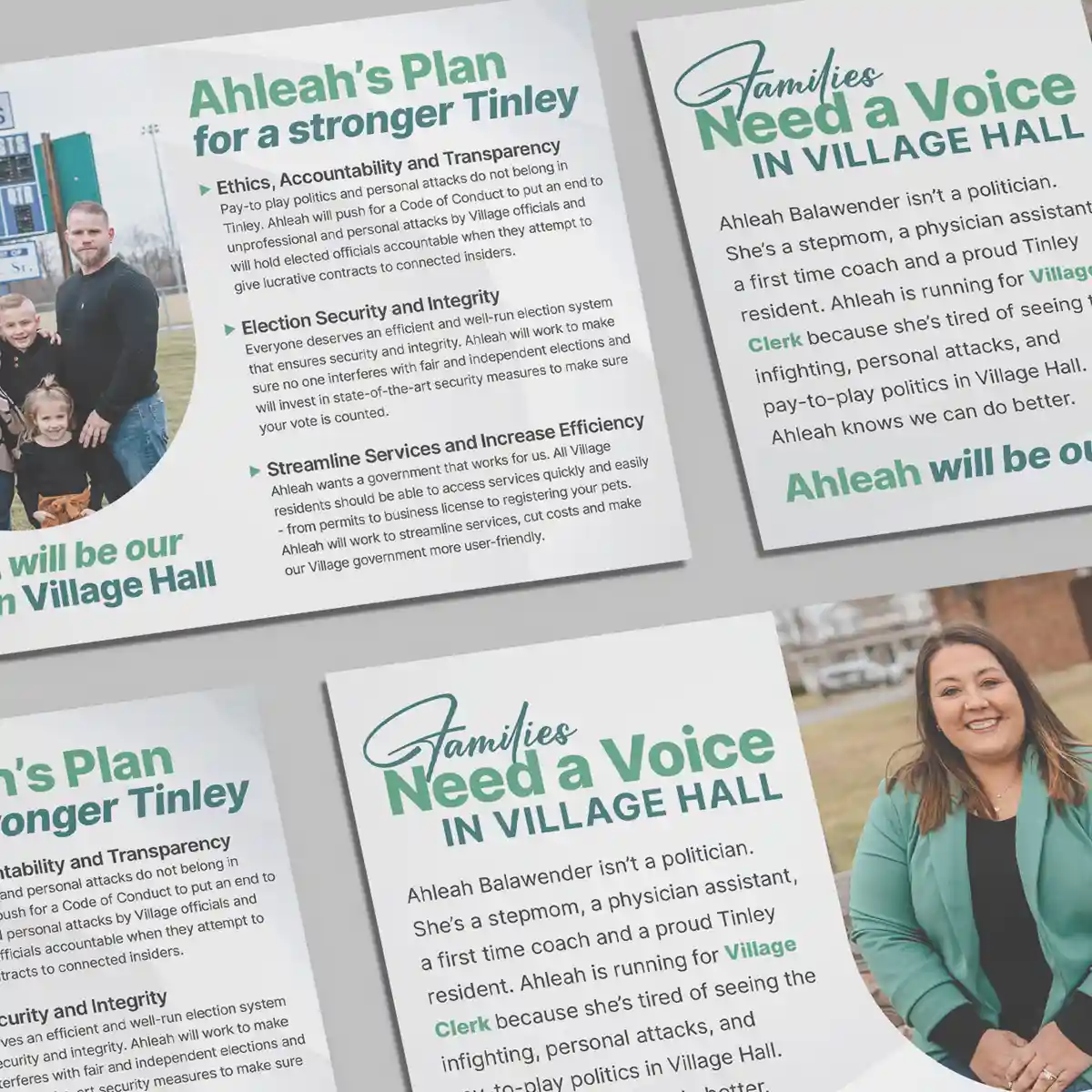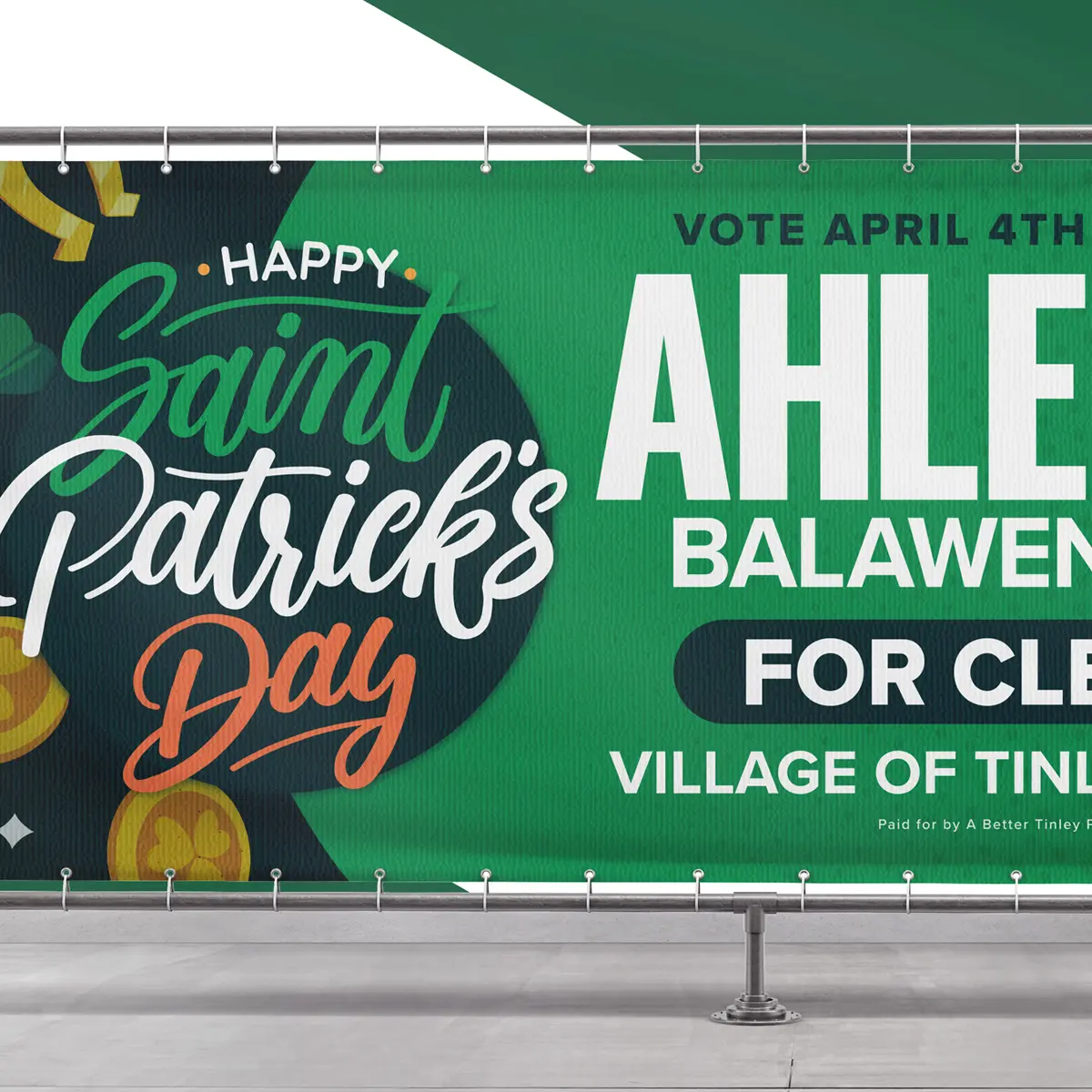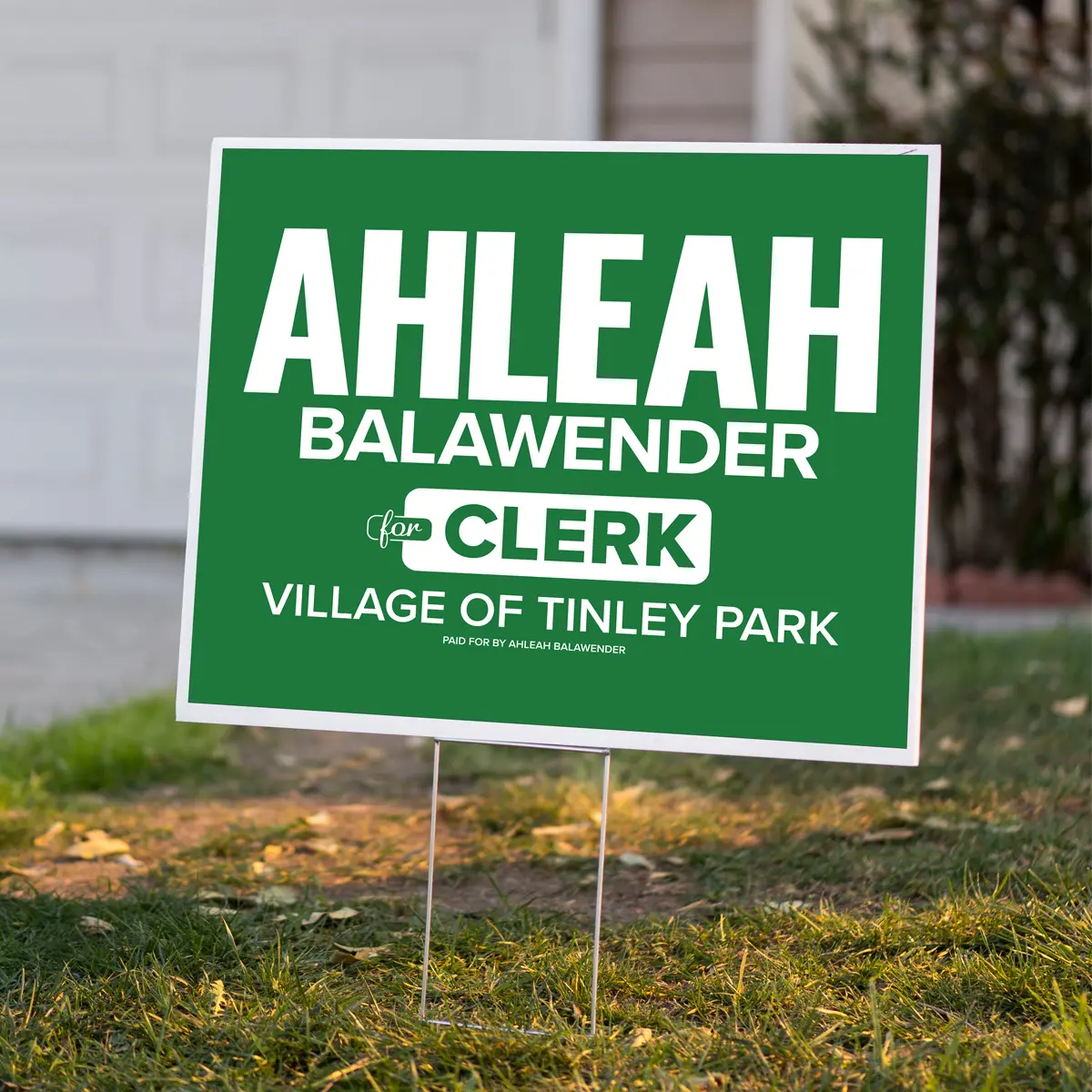 Running any campaign takes an incredible amount of dedication as well as a complete understanding of your local community needs. Finding a candidate who puts their best foot forward to address those needs is the perfect way to

make a change!